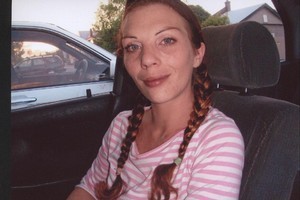 A man charged with the 2008 murder of Christchurch prostitute Mellory Manning has been transferred to an out of town prison, a court has been told.
Mauha Fawcett, 24, has been charged with the kidnapping and murder of Miss Manning on December 18, 2008.
Her body was found in the Avon River the next day, and the brutality of her death shocked police investigating the case.
Fawcett, who was arrested in Auckland last month, did not appear in the dock when his case called at Christchurch District Court today.
Defence lawyer Craig Ruane told Judge Jane Farish Fawcett had been transferred to an unnamed prison outside Christchurch for "entirely legitimate reasons''.
But the move had hindered defence progress on the case, with Mr Ruane saying:"I simply can't get an answer from the Ministry of Justice about the means by which I can see him and take instructions.''
He asked for a remand until June 8 so he could plough through the large police file and seek instructions on what of the "many thousands of documents'' were relevant to the disclosure of the Crown case.