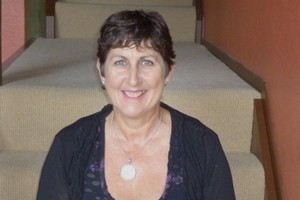 Kathryn Watts' life turned upside down when she had a seizure in front of her five children during a summer holiday in Tauranga.
The 43-year-old woke to see tears rolling down their faces as she was carried to an ambulance.
She was diagnosed with terminal brain cancer in 2008 and has been fighting the condition ever since.
But Watts, of Auckland, said she couldn't have done it without Hospice New Zealand and its volunteers.
"You always get that feeling that hospice is a place to die, it took a lot of convincing to come here ... but it's not like I thought. I wouldn't have come this far (without them)."
Hospice New Zealand figures reveal they had more than 9300 volunteers last year, up almost a third.
Faye Shone, 52, quit her job and became a volunteer when her mother-in-law was diagnosed with breast cancer late last year.
"To be able to go in and provide comfort and support is really rewarding," she said.
"So many people think of hospice as a place to die but there is so much joy and happiness and wonderful things that happen. I've been blown away by that."
Hospice employees and volunteers made 127,000 visits to patients last year, up more than 11 per cent.
Chief executive Mary Schumacher said many people preferred to be treated at home. "You can be comfortable, surrounded by the people you love ... it means we are seeing death as a more natural process."
Hospice Awareness Week begins tomorrow.