The Microsoft Imagine Cup is the world's premier student technology competition. Eligible students are invited to use their imagination and passion to create a technology solution in one of our competitions and challenges. Over the past ten years, more than 1.65 million students from more than 190 countries have participated in the Imagine Cup. When you join the Imagine Cup community, you'll connect with other whip-smart creatives from all over the world to share ideas, have fun, and be there when the next big thing is unveiled.
Latest NZH Video
A slightly sparser crowd than usual turned out for the Cadbury Jaffa Race today, after the event was postponed from its expected July date because of bad weather. / Otago Daily Times
Jacinda Ardern speaks at the 'Let's Talk to Labour' youth event.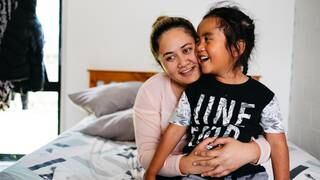 19 Aug, 2017 3:54pm
2 minutes to read
Exclusive: Compelling documentary challenges stereotypes around young mothers.