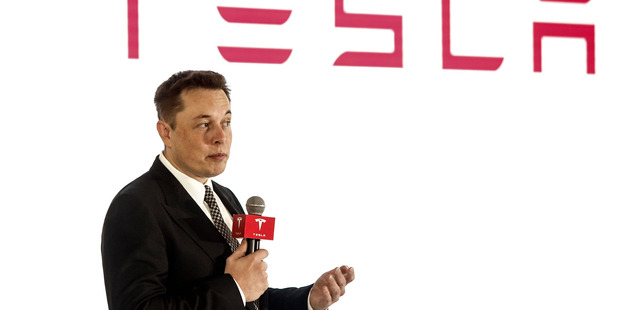 Tesla chief executive Elon Musk has said he will unveil his Tesla master product plan tomorrow after he launches a SpaceX rocket.
Musk posted on his Twitter account that he will focus tonight on Space X's rocket launch before sharing his plans. It is expected he will reveal the details around 4.45am tomorrow.
Have to focus on tonight's @SpaceX launch. Will post Tesla (master) product plan afterwards.

— Elon Musk (@elonmusk) July 17, 2016
In recent weeks Tesla has come underfire following a fatal Tesla 'autopilot' crash in Florida and has since been subjected to a federal probe.
Critics have called for Tesla's autopilot mode to be scrapped or at least renamed, while Telsa vehicle owners appear to have backed the company.
Earlier today Musk sent a Tweet clearing up speculation on customers' views on the cars' 'autopilot' mode.
Musk said Tesla customers were "smart" and didn't want the media speaking on their behalf.
Tesla customers are v smart & don't want media speaking on their behalf abt Autopilot. Recent poll: 0.0% want it disabled -- not 0.1%, 0.0%.

— Elon Musk (@elonmusk) July 17, 2016
Musk is the co-founder of space firm SpaceX and has been focused on the safe landing of rockets stages after launch - allowing them to be quickly re-used. He hopes this will bring the cost of satellite launches down dramatically.