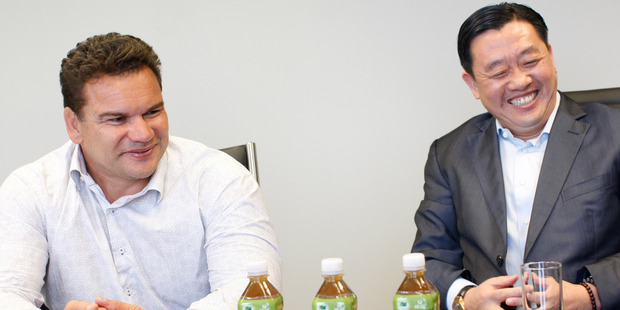 Convicted fraudsters and failed Crafar Farms bidders May Wang and Jack Chen are facing possible jail sentences longer than any white-collar criminal in New Zealand history.
With co-offender Wenjye Yee, the pair were convicted last week in a Hong Kong court over machinations to buy 22 rural North Island properties formerly owned by the Crafar family.
Wang, Chen and Yee are now in custody ahead of their sentencing at the end of the month. Prosecutors were unable to give a steer this week on what sentence would be appropriate in this case.
However, Business Insider notes that the charges the trio were found guilty of pack a punch.
Wang, Chen and Yee were all convicted of conspiracy to defraud contrary to common law and are liable to be sent to jail for up to 14 years.
By Business Insider's reckoning, that is a tougher rap than white-collar crooks have ever faced in this country. If the trio get even close to the upper end of their possible sentence, they'll be serving longer prison terms than Ponzi schemer David Ross, who is part-way through a 10-year, 10-month jail stretch for ripping off his investors.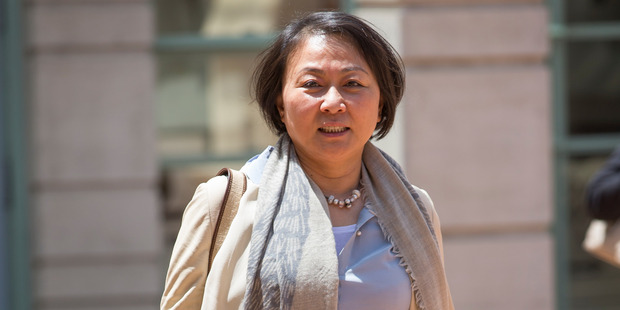 Long-distance fraud
Although Wang, Chen and Yee's offending took place in bustling Hong Kong, it was all concerned with the purchase of a New Zealand dairy empire almost 10,000km away.
Once thought to be New Zealand's largest family-owned dairy business, the Crafar Farms came unstuck when milk prices collapsed and bankers called in receivers in 2009.
Potential purchasers from as far afield as Switzerland and Britain expressed interest in buying the properties, but it was bids from Hong Kong's Natural Dairy that would spur vocal debate on foreign farm ownership.
The publicly listed Natural Dairy was formerly known as China Jin Hui Mining Corporation and traded in iron ore.
But from the day when Chen joined the company as its co-chairman in May 2009, he and his co-offenders began a conspiracy to defraud the Hong Kong stock exchange.
The trio, according to prosecutors, induced Natural Dairy to acquire the farms from one of Wang's companies.
Although the Crafar Farms were on the brink of bankruptcy, the defendants falsified accounts so they appeared to be in substantial profit.
They also failed to declare that Chen and Wang had an agreement to share the commission arising from the sale and purchase of the farms.
Unaware of this relationship, and ignorant of the true state of the farms' finances, prosecutors say Natural Dairy approved the acquisition and in 2010 raised HK$955 million ($186 million) to finance it.
However, the deal hit the rocks in late 2010 after Wang was declared bankrupt and then arrested with Chen in Hong Kong.
A week later, the Overseas Investment Office refused to grant permission for the purchase of the remaining farms.
Movers and shakers
In the decade before he was charged, Chen had forged links with a handful of high-profile New Zealanders.
Chen, now 48, is believed to have moved to this country in 2002, the same year he stood down as head of a public company in China after irregularities were found in its financial records. In 2004, according to Companies Office records, he founded a business called New Zealand Pure & Natural with former Prime Minister Dame Jenny Shipley.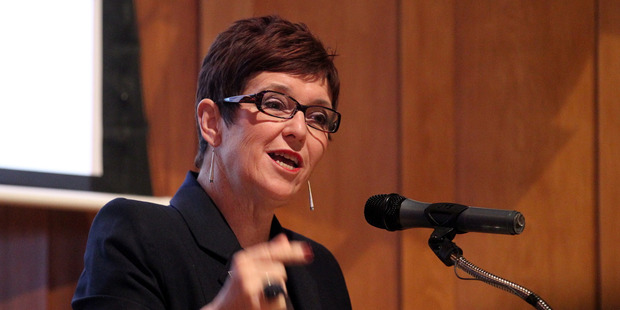 He resigned as a director the following year but maintained a stake in the business until mid-2010. The company is still registered, though Shipley is no longer recorded as a shareholder.
In 2011, Chen also struck a deal to import millions of litres of noni juice from Samoa to China in a project that was being overseen by former All Black Michael Jones.
That venture, however, later hit trouble when Chen was charged and his assets frozen by the Hong Kong authorities.
Assets on ice
Chen's and Wang's assets remain under ice but Business Insider is willing to bet they will soon be targeted by Hong Kong's Independent Committee Against Corruption. A bid to seize them will no doubt wait until any appeals are dealt with.
At the request of those authorities, a New Zealand High Court judge put a freeze on assets linked to Chen and Wang in 2013.
These originally included four multimillion-dollar properties, four North Island farms, shares, bank accounts and a BMW X5 registered in Chen's name.
The farms and properties are believed to have been sold, with the proceeds held by the Official Assignee.