Boss says acquisitions likely after listed construction firm posts surge in profit.
Fletcher Building is eyeing possible expansion of its distribution businesses, after the listed building supplies and construction company reported a 51 per cent surge in first-half profit.
After announcing a jump in interim net profit from $114 million to $172 million in the latest December half-year, chief executive Mark Adamson said further acquisitions were likely, particularly in the highly profitable distribution arm of the business.
"We're focused predominantly on generating more from what we've got. [Merger and acquisition], as we have seen here, is extremely distracting and can be value destructive," Adamson said, referring to Fletcher selling assets which did not generate enough profit.
"But as we grow, we will have an eye on what we can potentially buy. We like our distribution assets," he said, naming PlaceMakers, Mico Plumbing and Fletcher Easysteel.
Describing the result as "pleasing", he reiterated guidance given at last year's AGM of $650 million to $690 million of earnings before interest, tax, depreciation and amortisation (ebitda) for the year ending June, not including a post-tax gain of $85 million from the sale of the Rocla Quarries assets.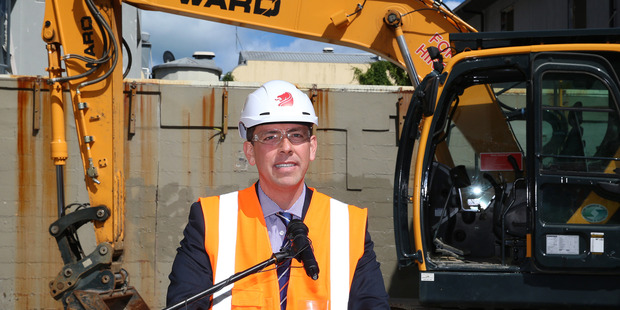 Fletcher also yesterday announced a new joint venture between its Fletcher Aluminium and Nalco.
READ MORE:
• Analysts welcome Fletcher's Higgins deal
• Fletcher Building rises on acquisition
• Fletcher buys Higgins for $315m, restructures into 5 divisions
Chief financial officer Gerry Bollman said Fletcher's assets in that deal were worth $45 million to $50 million and Nalco was contributing an equivalent amount.
That new business was forecast to make $190 million in annual sales.
Bollman also said asset sales were over.
"Major planned divestment activity is completed," he said.
Adamson said Fletcher was going through big changes and referred to this month's announcement of the $315 million plan to buy New Zealand's third-largest road construction and maintenance company.
"In terms of the portfolio, with the recently announced conditional acquisition of Higgins, the sale of the Rocla Quarries assets and the new aluminium windows and doors joint venture announced today, we have completed a substantial reorientation of the group and focused our activities where we see the best opportunities."
Adamson said Fletcher EQR had managed repairs to 70,000 Christchurch residences and energy upgrades to 40,000 residences.
"We're working on another 2000 to 3000 [residences] but those are the most complex repairs."
Fletcher wants to start its huge Three Kings Quarry residential scheme but Adamson said that was being delayed by a challenge in the Environment Court.
Fletcher shares closed down 17c yesterday at $6.68.
See Fletcher Building's latest results presentation here: