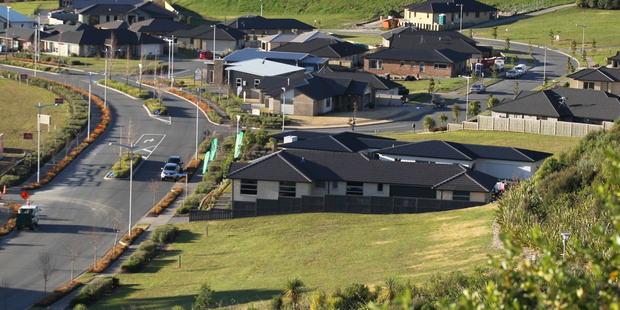 Property values for January are showing a widely-anticipated for cooling in the Auckland market, but many of the regions are still showing big hikes.
QV's valuations show that values fell by 0.3 per cent across New Zealand in January - driven largely by a 0.5 per cent fall in Auckland.
Leading the charge was Wellington, where values are increasing at a pace not seen since the previous property peak of 2007.
"There's a shortage of properties listed for sale in the capital with listing levels only half what they were this time last year," said QV national spokesperson Andrea Rush.
QV's Rush said there was good activity and optimism in both the Christchurch and Dunedin housing markets which continued to see moderate value growth but at a slower rate than in Wellington.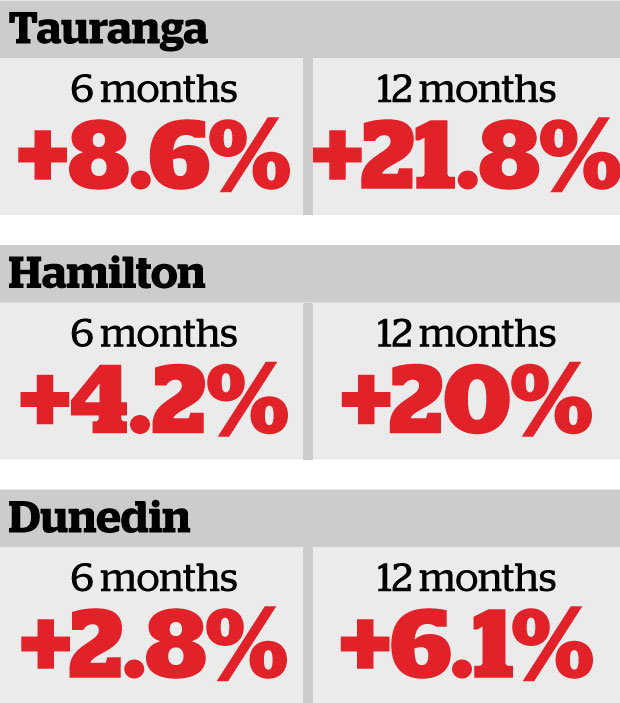 Tauranga
QV homevalue Tauranga registered valuer David Hume told the Bay of Plenty times that early indicators for the 2016 year were that the Tauranga market is continuing on from its strong year in 2015.
"Properties with subdivision potential or those that have been recently refurbished continue to be in strong demand," said Hume.
"There are a number of frustrated home buyers out there as demand is outstripping supply and this situation was highlighted by people camping outside 'The Coast' sales office last weekend to secure a section in their latest release."

READ MORE:
• Tauranga property values up 21.8 per cent
• Rotorua house values rise
• China crackdown cooling Auckland property market?
• Auckland property values down, says QV
• QV figures: The heat is off, but house prices aren't falling
• Auckland property plateauing? New stats point to pause
Hamilton
QV Homevalue Hamilton Registered Valuer, Chris Price said the Christmas and New Year period in the Hamilton housing market were busier than usual with more buyers' active over the holiday period this year than in 2015.
"There has been a noticeable increase in investors "flipping" homes where they buy a property with the intention of renovating and selling for a profit in a short time frame," he said. "This has been particularly prevalent in fringe areas surrounding desirable suburbs within Hamilton and also in Tokoroa."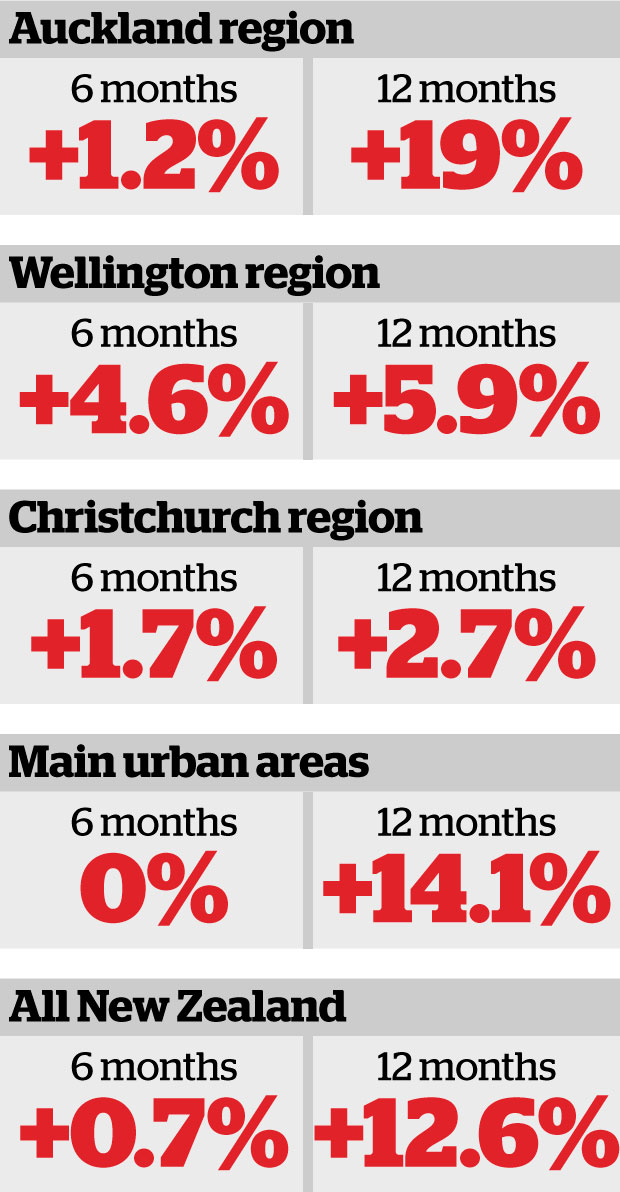 Christchurch
QVhomevalue Christchurch, Registered Valuer Darryl Taggart said, "The housing market
seems to have picked up and there appears to be more confidence in the market now than there was at the end of 2015."
"In terms of values, they have not risen significantly over the past 12 to 18 months however there have been some solid prices achieved particularly at the high end of the market recently so values are holding."
Dunedin
Home values in Dunedin are continuing to show steady increases up by 2.8% over the past three months and 6.1% year on year. Values are now 8.6% above the previous peak of 2007. The average value in the city is now $310,887. Dunedin Central and North values were up the most, rising 8% year on year.
QVhomevalue Dunedin Registered Valuer, Duncan Jack said, "In comparison to the last few years, the housing market is buoyant and there is a very positive feel around the city."
"There are lots of buyers around but listings are a bit light with agents on the lookout for new stock."
See more from the latest QV release here: