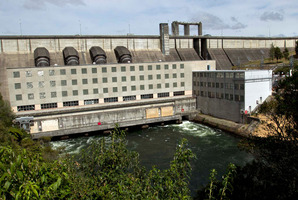 NZX-listed Mighty River Power has been caught up in an alleged $2 million employee husband-and-wife fraud.
The Serious Fraud Office has today laid four charges against Paul Kenneth Rose and two against Jane Clare Rose for obtaining by deception.
Paul Rose worked at MRP's Penrose gas-fired power station as an electrical engineer until December 2012 and it was part of his role to identify what equipment was required to be ordered or services provided for that plant, the SFO said today.
Rose, or companies under his control, allegedly issued invoices of approximately $2 million to MRP for "goods those companies sometimes didn't provide or services that were instead performed by Mr Rose himself or others", the SFO said.
The SFO said Jane Rose was also involved for some time in the alleged offending, which according to the agency took place between June 2005 and December 2012.
A SFO spokeswoman said the Roses, both 42, were husband and wife - at least at the time of alleged offending.
MRP chief financial officer William Meek said the charges relate to a historic matter and that any financial impact was absorbed into past accounts.
The company has changed its procurement and inventory management process to minimise the "risk of recurrence".
Any decisions around recovery options would be made by the company following the SFO's court action, Meek said.
The alleged offending came to light following a investigation by MRP, which referred the matter to the police. It was subsequently referred to the SFO, which began an investigation in April 2013.
"This investigation resulted from observations and internal checks at Mighty River Power. The company's actions in referring this matter to the Police and the active support for the SFO's investigation means that we are now in a position to lay charges and prosecute the people involved, " SFO director Julie Read said today.
The defendants will next appear in the Auckland District Court on September 30.