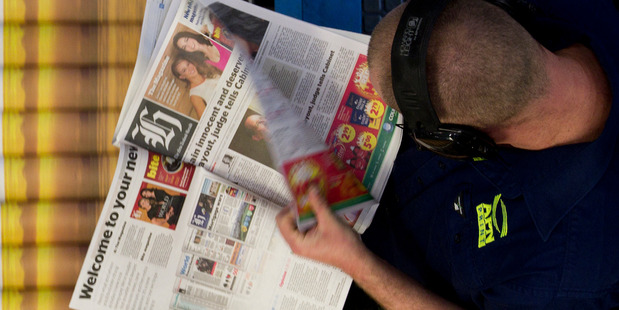 Australia's APN News & Media is considering an initial public offer and sharemarket float for its New Zealand assets, which include the New Zealand Herald, Newstalk ZB and the online bargain website GrabOne.
In a statement to the Australian and New Zealand stock exchanges, APN said it had hired corporate advisers Grant Samuel to assist in a possible sale process, with an initial public offer (IPO) and NZX listing of the New Zealand assets being one consideration. A trade sale was considered a possible option, although less likely.
The Herald has been planning to introduce a paywall for its online content, which would entail online readers paying a fee for access to Herald articles, although APN chief executive Michael Miller said an IPO would not necessarily be contingent on the paywall being put in place first.
"We are confident and are convinced that the public will pay for great content digitally, just as they pay for great content today in print," Miller said.
"While we have not announced specific timing yet, we are committed to the introduction of digital subscriptions at the right time."
Miller said enough was known about paywalls internationally to allow its advisers to come up with a valuation, should the company go down the IPO route.
He said there was evidence from the United States that showed a resurgence in revenue coming from consumers who were willing to pay for quality journalism online, rather than advertisers.
Read more:
• APN to buy out The Radio Network
• APN profit climbs 77pc
• APN to print Fairfax papers
• Bauer paid $7m for APN mags
• APN sells outdoor advertising business
Miller said the board had not "closed the door" on a trade sale.
In 2011 APN enlisted Deutsche Bank to look into possible options for its New Zealand operation.
Miller said the New Zealand operation was "very different" compared with where it was at the time of the strategic review.
"For investors, it is a very different proposition than what was considered three years ago."
The timing of any possible deal or IPO was yet to be determined, although the board expected to clarify its options by the end of this month.
Miller pointed out that Australia and New Zealand were at different stages of their economic cycles, with New Zealand being the more buoyant of the two.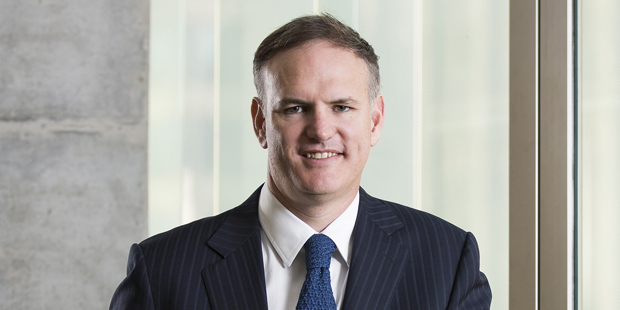 Michael Miller says APN is confident readers will pay for online content.
"There is no doubt that the New Zealand economy is performing and should continue to perform strongly," he said.
"Australia is a bit behind in terms of a recovery."
While APN was involved in the same sectors on both sides of the Tasman - print, radio and online - there were significant differences between the two operations.
"I've been involved in New Zealand media companies for over a decade now and there are key differences. I always say that it's a mistake to lump the two in together," Miller said.
"New Zealanders are very loyal to New Zealand brands and New Zealand businesses.
"Culturally, Auckland is very much the heartbeat of the country whereas Australia has five capitals and is far more dispersed in its identity."
The market dynamics were also very different on either side of the Tasman, Miller said.
If the offer were to proceed, it would allow APN's New Zealand and Australian operations to focus on their respective core markets, but with APN retaining a cornerstone stake in the New Zealand operation, he said.
Read more:
• APN buys out Hong Kong outdoor ad partner for $14m
• APN appoints new chief executive
• Jane Hastings takes over as APN NZ chief
• APN raises A$23m in oversubscribed retail offer
Earlier this month APN said it had boosted first-half profit by 77 per cent as charges from the previous year washed through, buoyed by its Australian and radio operations.
The businesses under consideration for the IPO would include the Herald, the Herald on Sunday, digital services, regional and community papers, all of its radio assets under TRN and GrabOne.
APN is expected to remain a major shareholder if an IPO takes place but the new company would have its own board and governance.
In its latest result, APN's net profit rose to A$27.2 million, or A2.4c a share, in the six months ended June 30, from A$24.6 million, or A1.7c, a year earlier.
Shares in dual-listed APN closed unchanged last night at 85c on the NZX, and have gained 82 per cent so far this year. The company's ASX-listed shares closed unchanged at A74c.
Up for sale
All APN's wholly owned New Zealand assets
Publishing: New Zealand Herald, Herald on Sunday, digital, regional and community papers.
Radio Assets: The Radio Network - Newstalk ZB, ZM.
Online: GrabOne
Not for sale: 50/50 Adshel advertising joint venture between APN News and Clear Channel.
APN's history
1968: Provincial Newspapers established through the consolidation of a number of previously family-owned newspaper groups in Queensland.
1988: Independent News & Media (INM), an Irish company controlled by Tony O'Reilly, acquires Provincial Newspapers.
1992: Provincial Newspapers lists on the Australian stock exchange and changes its name to Australian Provincial Newspapers.
1997: Australian Provincial Newspapers buys a 25 per cent stake in TRN, New Zealand's largest radio operator.
1998: Changes name to APN News & Media.
2001: APN acquires New Zealand's Wilson & Horton. Acquisition includes the New Zealand Herald, nine regional daily newspapers, 40 non-daily newspapers and magazines, commercial and security printing operations, outdoor advertising and a further 25 per cent interest in TRN.
2004: APN lists on the NZX.
2007: Unsuccessful takeover offer launched by consortium including INM and two private equity firms.
2014: APN increases stake in the Australian Radio Network and TRN to 100 per cent.
Read the APN stock exchange announcement here: