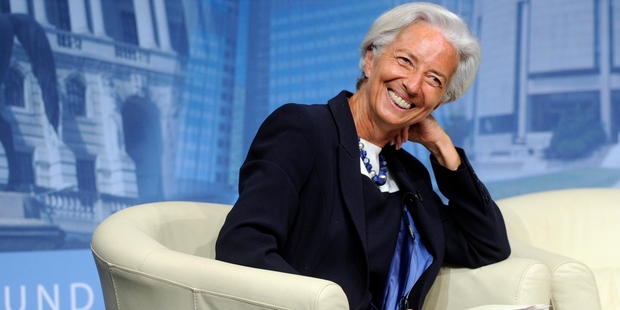 International Monetary Fund chief Christine Lagarde has vowed to fight a formal accusation that she acted negligently and permitted an alleged 400 million fraud when she was French finance minister in 2008.
The accusation is an embarrassment for the IMF director-general and France.
The previous IMF head, Dominique Strauss-Kahn, was forced to resign from the world body in 2011 after he was accused of attempted rape in New York. The charge was later dropped.
Allegations of wrongdoing against Lagarde were under investigation when she was selected to replace Strauss-Kahn. She and the French Government said the case would come to nothing.
Lagarde, 58, was yesterday placed under formal investigation by a French court which deals with alleged offences by ministers while in office. The accusation one step short of a formal charge is that Lagarde acted negligently in failing to block an unjustified 403 million out-of-court settlement of a lawsuit against the French state by business tycoon Bernard Tapie.
Several other people, including a judge and Stephane Richard, now head of France Telecom, then head of Lagarde's office, have been accused of "conspiracy to commit fraud".
After four interrogations of Lagarde, including one yesterday, the committee of magistrates investigating the affair decided there was a prima facie case that she acted negligently in public office.
If charged and found guilty both far from certain Lagarde could face a one-year prison sentence and a 15,000 fine.
In an indignant statement, Lagarde said she would vigorously contest the "completely unfounded" allegations.
"After three years of investigation, and dozens of hours of questioning, the committee [of magistrates] has acknowledged that I was guilty of no fraud," she said.
"They have been reduced to accusing me of not being sufficiently vigilant." Independent