Unexplained fall fuels speculation Reserve Bank is taking action to drive currency down.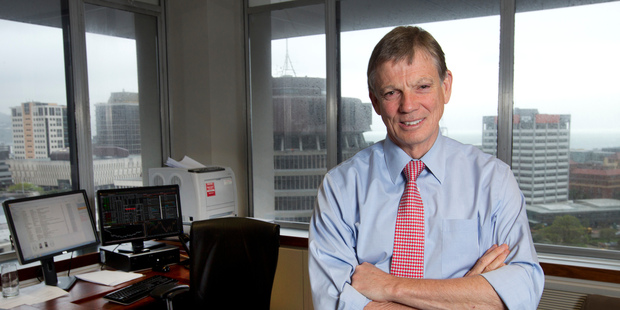 The New Zealand dollar took a sudden and unexplained dip in early trading yesterday, fuelling speculation that the Reserve Bank may have chosen to exploit thin trading conditions to intervene and bring down the kiwi's value to what it sees as more acceptable levels.
Around 9am, the currency was trading at US84c in a typically quiet start to the week. Five minutes later, the kiwi was down at US83.36c, with no visible clues to what caused the two-thirds of a US cent decline. By late in the day, the currency had firmed a little to US83.5c.
Trade is normally very thin on Monday mornings, which can lead to exaggerated movements in the currency market.
Yesterday's decline meant the New Zealand dollar had fallen to its lowest in six months, taking it to levels not seen since the Reserve Bank began hiking interest rates in March.
Speculation that the central bank may have sold Kiwi dollars to bring down the currency's value was widespread in the market but there was no official confirmation forthcoming from the bank.
Foreign exchange strategists said it was clear that something out of the norm had caused the kiwi to plunge suddenly in such a short space of time, but they were in the dark as to the cause.
"There was no movement in any other currency against the US dollar at the time, so we can conclude that it was New Zealand-specific," said Westpac senior market strategist Imre Speizer. "In the absence of any public catalyst, it's a piece of flow from one participant that has caused it."
He said talk of speculation was widespread to the extent that it might prompt more selling in offshore markets overnight.
The Reserve Bank has long been an opponent of the stubbornly high New Zealand dollar, which came close to hitting a new post-float high of more than US88c in July.
At his official cash rate review last month, Reserve Bank Governor Graeme Wheeler said prices of export mainstays dairy and timber had fallen sharply, yet the currency had failed to adjust.
"With the exchange rate yet to adjust to weakening commodity prices, the level of the New Zealand dollar is unjustified and unsustainable and there is potential for a significant fall," he said then.
The US dollar has shown traces of life over the last month as the US economic outlook has displayed signs of improving.
- additional reporting: BusinessDesk
- APNZ