Businessman had assets of $500m but left just $1m each to immediate family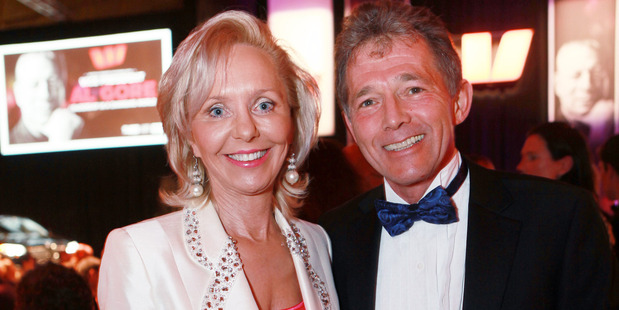 One of New Zealand's wealthiest men has left $1 million to each of his immediate family, but kept the vast bulk of his $500m fortune in a family trust.
Sir Douglas Goodfellow, who died last month aged 97, amassed a business empire spanning interests in the Sanford fishing company, finance, mining and dairy farming.
According to his will filed in the High Court at Auckland, Sir Douglas gave $1m each to his widow Judith and sons Bruce, who runs the family business Amalgamated Dairies, and Peter, National Party president.
The remainder of his estate will go to the Oxford Trust, believed to be a discretionary family trust, whose purpose remains a mystery.
He also left all household articles, cars and boats to Judith, and his 10 per cent of Sulkem Company Limited to son Bruce.
Sir Douglas issued a gentle reminder to his family not to try to acquire any more of his fortune.
He had "already made adequate provision for my wife.
"I make no further provision for my children for the reasons that I and my father have already made adequate provision for my children by settlements or trusts". Sir Douglas signed the will on May 22, two months before his death. One of the witnesses was the clinical manager of the St Andrew's Village resthome in Glendowie, where he lived.
The signing came a month after Peter Goodfellow, a confidant of Prime Minister John Key, married Auckland local body politician Desley Simpson at a private ceremony in a chapel on the resthome grounds in April.
Sir Douglas' will also includes a line declaring he "may in the future acquire an Australian domicile of choice" but it was his intention to retain New Zealand citizenship and that his estate be administered in accordance with New Zealand law.
Trust specialist and barrister Chris Patterson said the statement was likely to be an "exclusive jurisdiction clause", to avoid the will being challenged outside New Zealand.
"It might mean they were anticipating a challenge, and if there was going to be some challenge then that would have to be launched in New Zealand."
Sir Douglas was one of the country's most generous benefactors. He was also adept at spreading his family's wealth through trusts and companies in New Zealand, Australia and the United States.
A trustee of the Oxford Trust and longtime business partner of Sir Douglas, Bill Preston, said the trust was a "private matter".
"Mr Goodfellow [was] a very private man. I've been working with him for 40 years and I know his values. That's the nature of the family and I fully respect that."
Sir Douglas was a generous benefactor of Presbyterian and medical charities, and had a long association with St Kentigern School.
He also gave $285m to charities in 1996.