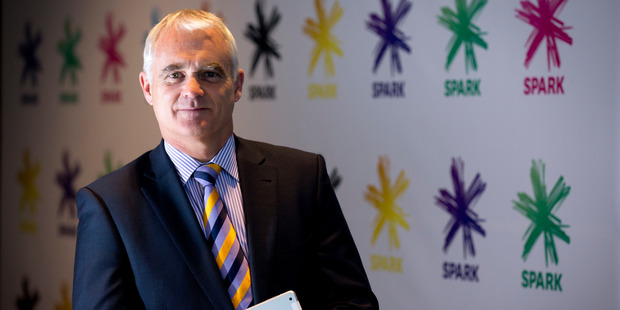 Spark boss Simon Moutter was talking up growth prospects for new digital TV service Lightbox as the company formerly known as Telecom delivered its annual result yesterday.
But a strong result from Sky TV, also out yesterday, highlights just what a challenge new operators face if they are to shake the incumbent pay TV operator's dominance of the market.
Moutter said that Lightbox aimed to get 70,000 customers by June 30 next year. To put that in perspective, Sky had 865,000 subscribers at the middle of this year.
If Sky's business model is threatened by the trend for downloading programmes such as Game of Thrones and Breaking Bad, the results hardly show it.
The company reported a 1.1 per cent rise in subscribers and a 21 per cent increase in profits to $165.8 million.
Sky TV chief executive John Fellet told analysts its recent move into the internet TV market was a positive step, not a defensive one.
Fellet said he did not see internet TV as a new mainstream for pay TV and pointed to the resilience of standard linear pay TV in the US market.
In San Jose - in the centre of Silicon Valley - where there were all manner of new media pay technologies, 95 per cent of viewing was still through traditional pay TV, he said.
Fellet said competition for internet TV on demand was a small part of the pay TV market. Sky's own service was aimed at a wider market than just existing subscribers and will be running by the end of the year.
Moutter did not want to speculate on when Lightbox - on which Spark has spent $20 million to date - would break even.
"We are launching a new venture, we don't know what customer appetite will be like and we're going to have to feel our way as we go," he said.
However, Moutter said if the service was "very successful", Spark could put more money and effort into it. "If we get a really strong uptake, we'll increase our efforts not just sit on our coat-tails," he said.
Meanwhile, Spark reported a net profit of $458 million, up 94.1 per cent for the 12 months to June 30, when taking into account AAPT, the telco business it sold in Australia this year. It has targeted the mobile market as a key area for future profits.