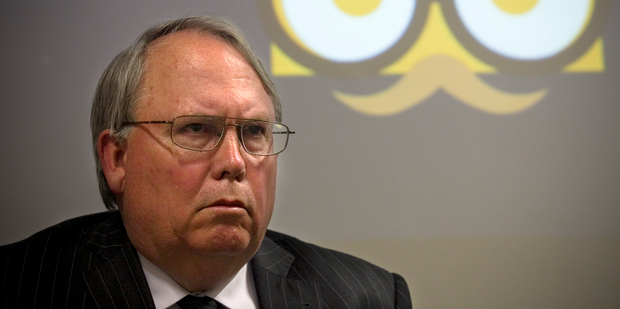 Sky Television faces challenges to its dominance of pay television, but chief executive John Fellet says it is moving into internet TV as a positive step, not a defensive one.
As Telecom prepares to launch its new subscription video on demand (SVOD) service Lightbox next week, Sky has recorded a strong profit that includes its own SVOD service, waiting in the wings.
Read also:
• Mediaworks joins Sky, TVNZ in banning Slingshot ads
• Telecom's Lightbox no sweat for Sky TV
• Sky TV profits surge 21pc to $165m
Lightbox joins Quikflix and Netflix is tipped to come here as well.
But Sky insists it is not being driven by fears about competition snapping at its heels. Fellet does not see SVOD as the new mainstream for pay TV and points to the resilience of standard linear pay TV in the United States market.
In San Jose, the centre of Silicon Valley where there were all manner of new media pay technologies, 95 per cent of viewing was still through traditional pay TV, he said.
But there is a change underway.
In the latest financial results for Sky, published yesterday, Fellet paints a picture of Sky as a battleship repositioning itself for a new era in pay television.
The internet plays a bigger role and it is where Sky has to spread its technology and rights base.
Fellet says competition for subscription video on demand is in a small part of the pay TV market. Sky's own SVOD, aimed at a wider market than just existing subscribers, will be running by the end of the year.
But there is clearly a danger that a cheaper SVOD service could cannibalise the main Sky service.
Fellet told analysts Sky was not going into the new platform defensively.
The company posted a better than expected 21 per cent gain in annual profit as it boosted revenue from more subscribers.
The company achieved net profit of $165.6 million, about $5.3 million more than analyst expectations in a Reuters poll.
It compared with a $137.2 million profit a year earlier. Revenue increased 2.7 per cent to $909 million as sales from subscription fees rose 2.7 per cent to $809 million.
Fellet described the result as "mixed" in a period where capital expenditure was down and without losses like there were in 2013 over its coverage of the Olympics, which did not draw as much advertising revenue as expected. Operating profits were up $25.89 million or 7.3 per cent to $379 million. Programming costs were down 3.2 per cent to $280 million, but that was partly due to the way charges had fallen, rather than any pricing cuts. Fellet acknowledged that competition for general programming content would increase costs.
Fellet says the number of rights for digital content is increasing and that will cost more, but that was useful because it allowed Sky to amortise costs, for instance using shows on a premium service such as SoHo, the free-to-air service Prime, then on SVOD.
Elsewhere the total number of subscribers was up slightly at 9157.
That is far from the rapid rises of the past - but was a sign there was still some movement in the prospects for subscriber growth and showed growth did not have to rely on extending purchases of premium products by existing users.
The most dramatic evidence of Sky preparations for a new era is a $100 million capital programme over three years to replace standard Sky decoders to make them capable of being linked to the internet. Many of the non-standard set top boxes are eight years old, some 15 years.
The change will make it easier for existing Sky TV customers to access SVOD.
The personal video recorder MySky will also be upgraded to allow internet connectivity and access to services. MySky boxes have increased from 456,004 to 504,700 so 55 per cent of Sky subscribers now have MySky.
Read Sky's latest financial presentation here: