Record year sees forecast of industry firmly in top 5 traded goods by 2020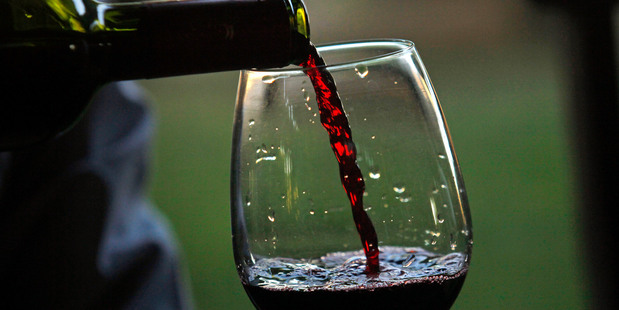 New Zealand wine has established itself as a major commodity after exports increased by 10 per cent in volume and value to a record $1.33 billion in the year to June, says New Zealand Winegrowers in its annual report.
Wine exports now earn more foreign exchange for New Zealand than butter, fin-fish or kiwifruit, and the impetus of the 2014 vintage will probably take wine to about $1.5 billion in exports in the current year, the industry group said.
Export values are expected to hit $2 billion by the end of the decade, placing wine firmly among the country's top five traded goods based on current figures.
NZ Winegrowers chairman Steve Green said the successful sales year left stocks needing replenishment.
All grape-growing regions had witnessed a "two-speed" growing season which started early but slowed in the lead-up to vintage, with a run of fine but cool weather in most regions allowing for good flavour development.
"The 2014 harvest may seem like a drop in the ocean compared to major producers, but it was a record for New Zealand and signals the drive for export growth in the year ahead," Green said.
More than 80 per cent of NZ Winegrowers' members indicated a positive outlook for their businesses for the year ahead and the industry's confidence had been demonstrated by a lift in vineyard and infrastructure development over the past 12 months, he said.
Wineries had taken full advantage of the "glorious" 2013 vintage to bounce back from the supply constraints of 2012.
Export volumes neared 190 million litres over the year, and the average value per litre remained steady at $7.11 for all wine and $8.32 for packaged wine.
Australia remained the leading export destination accounting for 53 million litres, or 28 per cent of total export volumes.
North America and Northern Europe were the fastest growth regions. The United States showed growth of 16 per cent in the past year and the hub markets of the Netherlands and Germany were up 33 per cent and 52 per cent respectively.
The domestic market was a different story. While the total market continued to hover around 90 million litres, New Zealand wine sales had slipped an estimated 6 per cent as wineries continued to prioritise export markets.
New Zealand sauvignon blanc had become a "must-have" category in restaurant and retail listings the world over, Green said. At 310,000 tonnes, the category represented 72 per cent of the total 2014 harvest.
Production of pinot noir had increased by 15 per cent to 36,500 tonnes with significantly larger harvests in all South Island regions. Chardonnay, pinot gris and merlot all raised production by 7 per cent to 8 per cent on the back of strong demand.
Vintage figures
• $1.33b record exports in the year to June.
• Volumes neared 190m litres over the year.
• Exports tipped to hit $2b by the end of the decade.
- APNZ