NZ craft brewers have a chance to cash in, says bank, but they'll have to lift production.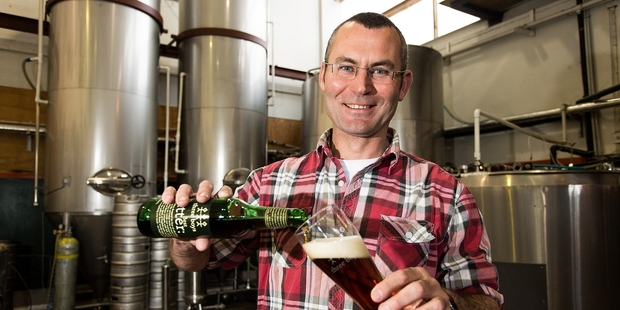 Export demand for New Zealand craft beer is expected to triple over the next decade as Asian consumers develop a taste for boutique brews, but local breweries will have to significantly increase production if they want to cash in, says ANZ research.
ANZ's central region general manager for commercial and agri, John Bennett, said the opportunity for Kiwi brewers in fast-growing economies such as China was huge.
"The potential for exporters is enormous - up to 300 per cent growth in the next decade - but New Zealand brewers and hop growers will need to significantly expand production if they're to take advantage of the opportunity," Bennett said.
Brewers serious about export growth would have to closely evaluate financial issues such as the funding they would require for brewery plant and equipment.
"The challenge for craft brewers is to grow production quickly and without compromising quality or uniqueness," he said.
ANZ said craft beer was the fastest-growing part of the local brewing industry, with output increasing at about 25 per cent a year.
Close to 90 breweries are operating in New Zealand, up from 48 in 2007.
But craft beer still accounts for only about 2 per cent of New Zealand's beer market.
Ralph Bungard, president of the Brewers Guild, which represents craft firms, said he expected craft's share of the domestic market to grow to around 10 per cent - which would bring New Zealand roughly in line with the United States - over the next five to 10 years.
But it was challenging for small-scale breweries to create the brand recognition required to break into export markets, said Bungard, who owns the Three Boys Brewery in Christchurch.
New Zealand craft breweries exporting to Asian markets include NZX-listed Moa, Kapiti Coast-based Tuatara and McCashin's Brewery in Nelson.
Bungard said craft brewers might increasingly use crowdfunding, in which money is raised from the public through an online provider, for expansion capital.
Renaissance Brewing in Blenheim is raising $600,000 to $700,000 through Snowball Effect, New Zealand's first equity crowdfunding platform.
The founder of Auckland craft brand Epic, Luke Nicholas, said securing suitable brewing capacity to meet demand had always been a challenge for local firms.
"I think that's going to be the case for at least a decade," Nicholassaid.
New Zealand's beer exports were worth $26 million in 2011, when much of that product went to Australia.
ANZ will release its full research on the craft industry at the Beervana festival in Wellington today.