Fashion retailer warns of 25% profit fall, and analyst points to growth in online sales.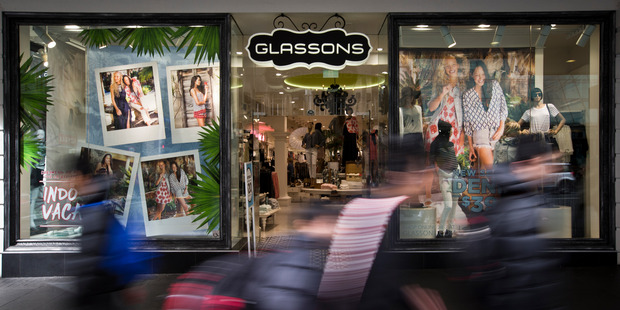 A combination of unfavourable weather, heavy discounting and continued growth in online sales is behind yet another fall in profit for fashion retailer Hallenstein Glasson, a retail analyst says.
Hallenstein - which operates the Hallensteins, Glassons and Storm clothing chains in New Zealand and Australia - yesterday warned its full year net profit would be between $14 and $14.2 million, down 25 per cent on the previous year, with first half year results down 40 per cent.
The forecast reflects the falling outlook for clothing stores with several companies reporting declining profits because of the changing retail environment.
In March, fashion apparel store Jet closed its doors, owner Brent Cooper saying the increasing number of people buying products online had made it impossible to compete.
Cooper said several retailers were buying from overseas and selling online from their homes in New Zealand.
This enabled them to undercut a lot of stores because they didn't have the overheads associated with maintaining a retail store.
Forsyth Barr analyst Chelsea Leadbetter said the Hallenstein Glasson result was a combination of factors.
"Apparel has been a pretty tough category to be in, particularly fashion apparel, and you can imagine there's some structural pressure as well with the shift to online," Leadbetter said. "[The company] also mentioned a few decisions over the period as well with some of their brands having too much inventory, and so they had to discount to ensure they weren't left with excess stock."
Hallensteins chief executive Graeme Popplewell did not return calls yesterday.
But board chairman Warren Bell said this year the company had "failed to execute the summer season to potential".
Leadbetter said retailers had been affected by the mild early winter weather, and sales had been sales lower than expected.
Despite being the worst performer on the NZX50 for the first half of the year, the company has historically tracked well in sales compared with general clothing and footwear trends.
Leadbetter said it had gone through a period of turbulence with a 15-month gap between former Glassons managing director Di Humphries leaving and Tracy Shaw being appointed in February.
The company's share price has slid from a 12-month high of $5.12 down to $3.05 yesterday.
Online threat
In the past year, New Zealanders have spent $3.8b shopping online, and the figure is expected to grow to $4.15b by the end of this year