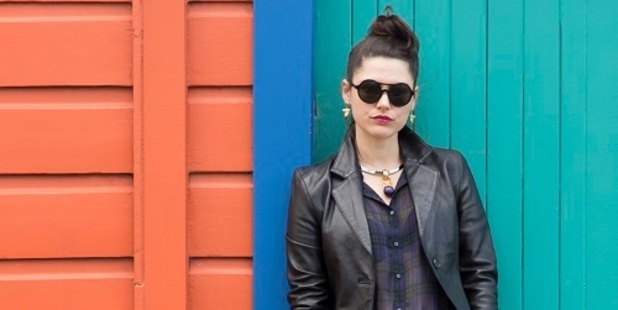 What do you do to keep well?
Meditation is a big part of my life. Even if it is for only five minutes a day, it can really reset my head. Sometimes if I am having a particularly crazy day I will take myself off for a few minutes and reset with some breathing exercises. I find this works wonders for my wellbeing.
I also write a gratitude list every day. It's important to focus on the things in life that you are grateful for, rather than focusing on the negative. Diet is very important when it comes to my lifestyle, and I try to stick to proteins and vegetables as much as I can to give me consistent energy throughout the day. I do have a terrible sweet tooth, though - it is my achilles heel! - but I try to swap sugar for natural sweeteners when I can.
My cousin is a raw vegan nutritionist and she has amazing sugar-free, dairy-free and gluten-free recipes that I can whip up if I'm feeling powerless against the sweet cravings.
Working my ass off at the gym is not for me, so for exercise I love my yoga and walks on the beach with my husband and puppy.
How does this regime help you as a small business owner?
I find that the meditation keeps me present within my work, and focused on doing the the job well rather than living in the future and worrying about things that haven't happened yet.
Yoga is also great nourishment for my mind and body; it gives me energy on those long days. I try to put my wellbeing first and always remember to be kind to myself. If I am not looking after myself first, my business will ultimately suffer.
What are your three top tips for keeping well as a small business owner?
1. Be kind to yourself. If you love what you do, you are doing the right thing.
2. Have your boundaries, and stick to what you think is right.
3. Last but not least be grateful - even if it is just for the courage you have for going at it alone.
Coming up in Small Business: More than 70 per cent of small businesses have no employees. What are the highs and lows of working on your own and what are some tips for making this work? If you've got a story to share about what it's like to go it alone in your business, drop me a note: nzhsmallbusiness@gmail.com