Banker forecasts bigger deals as Chinese investors seek wider opportunities in NZ.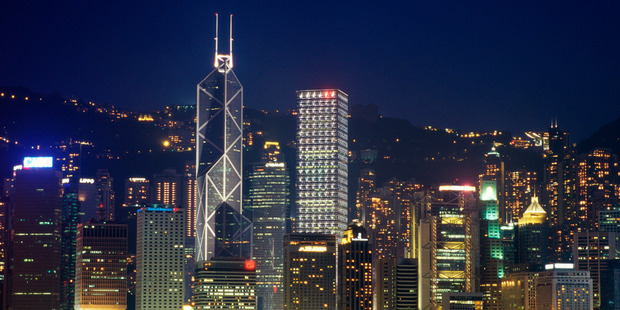 New Zealand could be on the cusp of a big lift in mergers and acquisitions activity, driven in part by increasing Asian interest in local companies, says the UBS NZ's executive director of investment banking, Andrew Fredericks.
Some significant deals have already taken place this year, including Beijing Capital Group's $950 million purchase of the Kiwi assets of Australian waste management firm Transpacific Industries in March, and the $700 million sale of Auckland biscuit maker Griffin's Foods to Universal Robina of the Philippines last month.
And in recent weeks takeover offers have been made for NZX-listed firms Turners Auctions, Acurity Health and Lyttelton Port.
Speaking at a UBS briefing yesterday, Fredericks said much of New Zealand's M&A activity over the past year had taken place at the smaller end of the market, in the $50 million to $100 million range, but bigger deals could be on the way.
"We think M&A will turn and be a more significant part of the market activity than it has been over the past 12 months," Fredericks said.
"Corporate balance sheets are in a very good state. Debt and equity are very cheap if you're a corporate issuer so access to capital is completely unrestrained."
But he said the market was unlikely to see a return to the M&A activity levels of the 2007 private equity boom.
Investors from China were looking beyond New Zealand's primary sector into other industries, said Fredericks, who was part of the UBS investment banking team that represented Chinese whiteware maker Haier when it acquired Auckland-based Fisher & Paykel Appliances in 2012.
"Anything that can be taken back to the consumer in China will be their first port of call."
He said large family-owned Asian firms, and private equity players from that part of the world, were going to play an increasingly prominent role in New Zealand mergers and acquisitions.
"I think you'll see a larger participation out of China as part of that Asian angle."
UBS country head Nicholas Ross said that although equity markets had been having a strong run globally, the geopolitical backdrop, such as the conflicts in Ukraine and Iraq, was "quite scary" and was affecting markets.
"In the last week we've seen US$20 billion ($24 billion) exit from US equity funds and fixed income or treasury funds have had record in-flows," Ross said.
"We paint a happy bubble in New Zealand of a place to do business but globally there are some big risks which could impact on the capital market conditions."