Railing against Chinese investment gets headlines but stirring up antagonism to firm working within rules is mean spirited.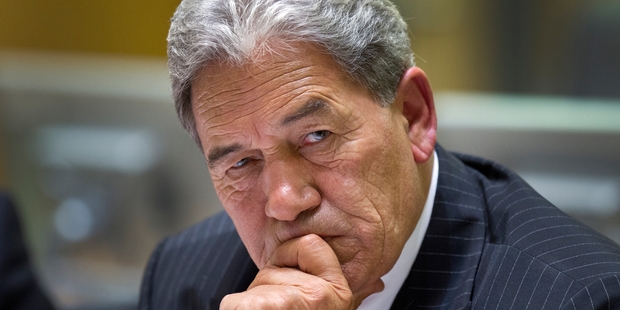 The South China Morning Post's editors have a sense of humour: "New Zealand MP Winston Peters accused of racism over Wong joke" was the headline sprayed over a wire story spelling out how Peters was accused of racism after making a "joke" at Asians' expense as he railed against Chinese investment in New Zealand farms.
There's no need to reprise Peters' "joke" here.
What's interesting is the Hong Kong-based paper chose to run the story in the first place. What is also worth reprising is the interview he gave to the Post just after being appointed Foreign Minister by Helen Clark at the beginning of her final term in office.
"I'm a passionate New Zealander and want to portray my country in the best way I possibly can," he said then as he opined to the Post his controversial campaigning against Asian immigration would be understood by Asian politicians who in fact had a more aggressive approach to just who was let through their own doors.
In 2005, the Post delighted in gently ridiculing the putative Foreign Minister mentioning a few embarrassing faux pas - such as him not knowing the name of Lee Kuan Yew's successor as prime minister of Singapore, or the name of Tung Chee Hwa, first chief executive of the special autonomous region of Hong Kong.
Put that to one side.
Peters went on to carry the bag for this country overseas in a creditable fashion, particularly by taking the relationship with the United States up a notch or three (especially via his friendship with former US Secretary of State Condi Rice).
But the Clark government made sure the vital Chinese relationship was run from the top - Helen Clark, Phil Goff (trade) and Jim Sutton (agriculture) were the politicians who crafted the path-breaking free trade deal with China.
Peters was sidelined.
Three elections on and Peters is again beating the same old drum (though the Conservatives' Colin Craig beat him to the punch with the disclosure that an application to sell the Lochinver station to China's Pengxin Group was in front of the Overseas Investment Office).
Peters says he'll make blocking the sale a bottom line for supporting the next government and has said the Super Fund will be directed to buy back strategically important farms sold to foreigners.
His pitch to economic nationalism is not particularly nuanced. Much of New Zealand's assets that are controlled by foreign players are in Australian hands. And in the case of farmland the US, Switzerland and Australia have a bigger slice. But that doesn't get the headlines in the way railing against Chinese investment does.
Peters could reflect that the game has moved on since the 2005 election.
China is now our largest trading partner. Its Go Global policy has seen its entrepreneurs pushed out into the world to buy hard assets - like land and mines - and companies, including in New Zealand.
Whipping up antagonism to a Chinese company that is trying to work within the existing foreign investment regime is mean-spirited.
There are mechanisms within the framework to deal with issues like concerns over vertical integration in Pengxin's case. For instance, when approval was given to Pengxin to buy the Crafar farm assets the Government restricted its ability to set up and control a processing facility.
The upshot is that Pengxin's local company still supplies milk to Fonterra and has formed a venture with Miraka to produce higher value products.
There is more that could be done to ensure that Chinese capital and New Zealand land and knowhow produced greater returns to New Zealand.
But that requires hard thinking. Not sloganeering.
The entry of new players from a well capitalised nation in the global race for quality assets is having an effect on the overall Australasian marketplace for housing and land.
Australia's Foreign Investment Review Board said recently that Chinese investors had bought A$5.9 billion ($6.49 billion) in real estate. This makes China the largest source of foreign property investment in Australia. In that country they are open about the upwards pressure on house prices.
Unfortunately, New Zealand doesn't have its own high-powered review board. Foreign applications to buy assets here are heard by the Overseas Investment Office which is a subset of a government department.
New Zealand still doesn't have decent statistics. There's no log of how many foreigners are buying houses in Auckland or even how much of our farmland is in foreign hands. The OIO does record "sensitive" land sales. But if that land is sold back to New Zealanders it does not appear to be notified to the OIO.
This is needed if there is to be a strategic approach to the leveraging of the country's prime assets.
It's an unpalatable fact that John Key knows well but unfortunately did not get a regime in place ahead of this year's election.
target='_blank'>For more expert analysis go here