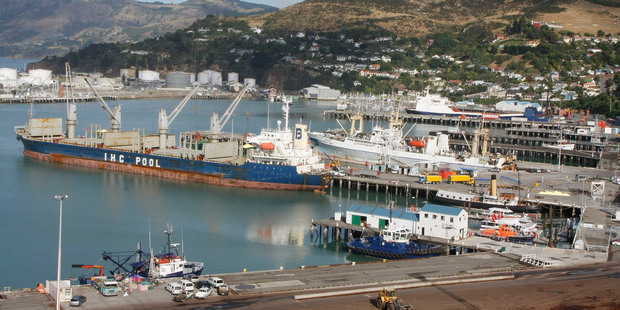 The Financial Markets Authority has contacted sharemarket operator NZX over a blunder on Friday that resulted in some investors selling shares in Lyttelton Port when they were unaware of a higher takeover price.
Details of council-owned Christchurch City Holdings' $3.95 a share takeover offer for the Canterbury port were buried in a substantial security holder (SSH) notice published by Lyttelton Port shareholder Port Otago at 2.24pm.
More than 42,000 shares, worth $147,592, were sold in 13 trades at $3.30 a share to $3.59 a share in the period between the SSH notice's publication and a trading halt being placed on the stock at 2.57pm. Lyttelton Port shares closed up 24 per cent on Friday at $4.10.
Trading is usually halted in a target stock before details of a takeover are announced.
The NZX has received a number of requests to cancel the trades made between 2.24pm and 2.57pm, but the exchange operator has said they could not be reversed because an error, as defined by the participant rules, had not occurred.
An FMA spokesman said the regulator had been "actively engaged in ongoing discussions with NZX about trading in LPC [Lyttelton Port]".
He was unable to make any further comment on the matter.
Former Northland Port Corporation chairman Mike Daniel, whose family trust owns 500,000 Lyttelton Port shares, has said 5000 of his shares in the port company were sold before trading was halted and he wanted the trades cancelled.
"It leaves a dirty taste in your mouth," he said this week.
Daniel's lawyer, Chapman Tripp partner Roger Wallis, has sent a letter to NZX that argues that the exchange operator does have the power to reverse the trades.
The letter goes on to formally request that the trades between 2.24pm and 2.57pm be cancelled.
The NZX yesterday reiterated its statement that it did not intend to reverse the trades.
"We do not believe there was any breach of NZX's participant rules," the exchange operator said. "As NZX's investigation is ongoing, further action may be taken if evidence of a breach of NZX rules is identified. NZX remains in dialogue with the market participants to further understand and if required reach a satisfactory resolution regarding these trades."
NZX said all information in relation to Lyttelton Port was available to all market participants and investors at the same time on Friday.