Lance O'Grady is managing director of digital agency Pocket Square.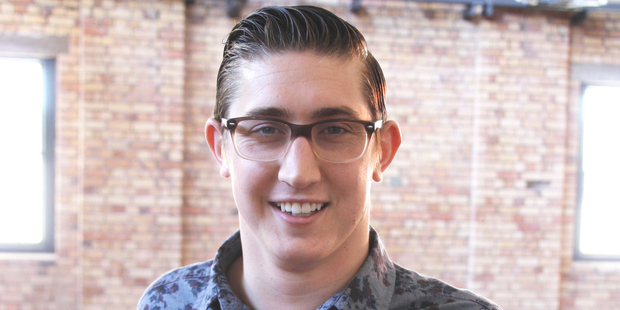 Can you tell me about your business?
Pocket Square is a fashion-focused digital agency. We help fashion designers and retail brands grow their domestic and international business through ecommerce strategy, development and ongoing revenue innovation initiatives.
Ryan Fredericks and myself created Pocket Square in early 2013 after we noticed a gap in the market. We wanted to pick an industry we were passionate about and work to drive that industry forward.
We now work with a range of New Zealand fashion designers and retailers including Superette, Mr Vintage, NZ Fashion Week and Trish Peng.
What got you thinking about instituting an employee share scheme?
Ryan had come from a larger agency background, previously working for Clemenger Group, where similar structures were in place.
Right from the start our goal was to capture an unfair share of the best talent in New Zealand, and we knew that salary alone is not what keeps people happy within a company. We wanted our team to feel as involved and important to our business as they are, and a share scheme seemed like a great option.
How does your scheme work?
We worked with our accountant and lawyer to create a structure we knew would allow for an employee share scheme. Long story short, we created a structure of companies that will ensure us and our employees maximise the value and longevity of their ownership in Pocket Square as well as putting in place risk management systems to mitigate as much risk as possible for everyone.
We have an annual share buying round where employees that have been with us longer than 12 months have the option to buy or sell shares in the group. We have agreed and put in place a share value formula with our accountant, which revalues the share price at the end of every financial year. We also have an arrangement with our employees that when they leave, they must sell their shares at the next buy/sell round at market rate.

What have been the benefits of putting the scheme in place?
We've been very happy with the interest and uptake the in programme. It's great to see that after a lot of planning our team shares the same vision as us and wants to become a part of the group.
Another benefit is that it keeps us, at management and board level, accountable to our entire team. It has encouraged us to always consider our team when making company-wide decisions and challenged us to be regularly and brutally honest with ourselves when reviewing the performance of our company. This is done by putting in place financial compliance measures, external auditing and enforcing group-wide financial reporting to our team. When something doesn't add up, everyone can tell.
What about the challenges?
Ensuring there is enough of the cake for everyone. We initially had to work out a way for our staff to have equal opportunity to be a part of the programme. We had to consider growth and also reward for those who stay in the programme. By creating tiered buying allowances, this allowed us to support both growth and reward.
Lastly, what are three key pieces of advice you'd have for other small business owners considering putting a scheme like this in place?
1. Plan the perfect structure for your business. We spent a lot of time, money and energy coming up with our perfect business structure that supports our ideals and a scheme that would work best for our team.
2. Ensure unwavering honesty. Shareholding can be a very risky business. You have to remember that you are asking your team to buy into your idea and trust you and the directors with their investment. This should never be taken lightly for both parties and when planning your share structure, take into account the support systems that need to be in place to ensure honesty, integrity and transparency prevails - and what to do when they don't.
3. Be in it for the right reasons. Our goal for this scheme is to ensure our team love coming to work and building something they enjoy being a part of. Selling shares to employees isn't something you do to make a quick buck, it's something to ensure you keep the most important part of your business the highest priority.
Coming up in Small Business: Do you need a business plan? How do you go about putting one together and what impact can it have on your operation? If you've got an interesting experience with business planning to share, drop me a note: nzhsmallbusiness@gmail.com