NZX reviews processes after investors trade port shares, unaware of higher takeover offer.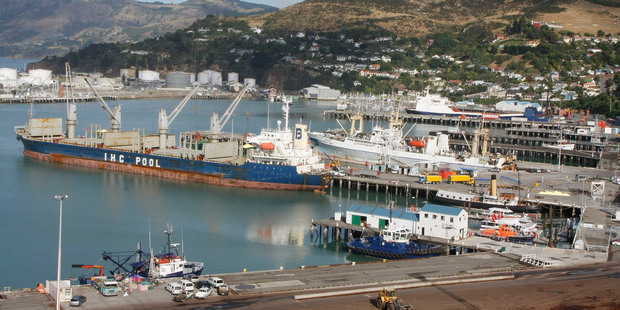 Sharemarket operator NZX is reviewing its processes after a blunder on Friday resulted in some investors trading shares in Lyttelton Port when they were unaware of a higher takeover price.
Details of council-owned Christchurch City Holdings' $3.95 a share takeover offer for the Canterbury port were included in a substantial security holder (SSH) notice published by Lyttelton Port shareholder Port Otago at 2.24pm.
More than 42,000 shares, worth $147,592, were sold in 13 trades at $3.30 a share to $3.59 a share in the period between the SSH notice's publication and a trading halt being placed on the stock at 2.57pm. Lyttelton Port shares closed up 24 per cent on Friday at $4.10.
Trading is usually halted in a target stock before details of a takeover are announced.
The NZX has received a number of requests to cancel the trades made between 2.24pm and 2.57pm, but the exchange operator said they could not be reversed because an error, as defined by the participant rules, had not occurred.
An NZX spokeswoman said the company failed to identify that the SSH notice, which was received by email, contained information that would affect the price of shares and the halt was implemented when the impact it was having on the share price became evident.
Trading resumed at 3.31pm after Christchurch City Holdings formally announced its takeover intentions at 3.04pm.
Former Northland Port Corporation chairman Mike Daniel, whose family trust owns 500,000 Lyttelton Port shares, said 5000 of his shares in the port company were sold before trading was halted and he wants the trades cancelled.
He said the halt was implemented after he phoned the exchange and informed them of the situation.
See the SSH that prompted the dispute here:

NZX chief executive Tim Bennett said the company received SSH notices frequently and it was highly unusual for them to contain price-sensitive information.
"We're obviously going to change some processes to make sure that this doesn't happen again," Bennett said. "We'll give [SSH notices] more scrutiny going forward."
Christchurch City Holdings already owns almost 80 per cent of Lyttelton Port and has entered a "lock-up" agreement with Port Otago, a 15.5 per cent shareholder, for its full takeover bid.
The council investment arm's offer also requires Lyttelton Port to pay a special dividend of 20c a share to existing shareholders, taking the total payout to $4.15 a share.
Shares closed down 5c at $4.05 last night.