South Africa-based Pepkor determined to turn around loss-making clothing retailer.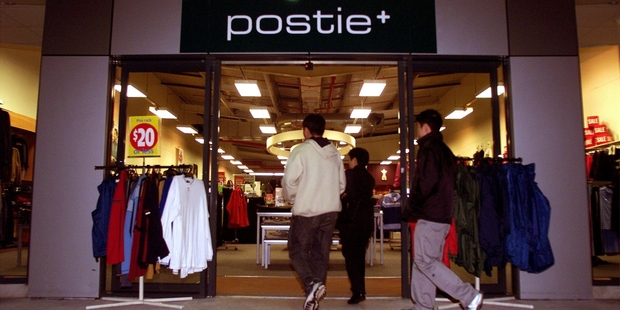 Jason Murray says despite the difficult position Postie Plus has been in for the past few years, its new owners Pepkor will "absolutely" be able to turn the company around.
Murray, who is the Southeast Asia managing director for Pepkor, said the company was excited by the challenge, and looked forward to getting the business back up to a positive level again, noting that the acquisition was a good strategic move.
"We're a Southern Hemisphere retailer, we have South Africa and Australia so New Zealand is the next obvious one. Postie is also a good category fit for us," Murray said.
The company, which operated 82 stores across New Zealand, had been in financial difficulty for a number of years before being handed over to administrators this year, reporting a loss of $11.6 million last year.
South Africa-based Pepkor bought the company for an undisclosed sum last month, and while Murray also would not comment on the sale price, he said Pepkor's ability to invest in Postie was paramount.
"The more important thing for us is that we've committed, independent of the price, to make sure there is sufficient capital in the business that we can invest where needed," he said.
Since being taken over by administrators, Postie had shut a number of its stores, with 64 across New Zealand being included in the sale.
Pepkor has since confirmed more than 530 of the 560 staff from Postie Plus had accepted offers of employment under the new owners.
According to Murray, Postie Plus was already in a difficult position when Pepkor first began looking into the purchase, with big debts and little capital.
He also said that while Pepkor had "no immediate major changes" planned, he did want customers to understand that they were going to see a new Postie.
"We want to create a famous new Postie that has the heritage and the brand, but also leverages everything we can give it as well as our experience," Murray said.
He said Pepkor had a clear strategy for the coming year with the business focusing initially on stabilising, and then growing Postie Plus through having "better product, lower prices, better stores and better store experience".
Pepkor would also continue to focus on online sales for the business, an area where Murray said they had a lot of experience overseas.