Tech blogger Juha Saarinen takes a look at copyright laws, Linux creator Linus Torvalds and reviews the curved Samsung UHD TV.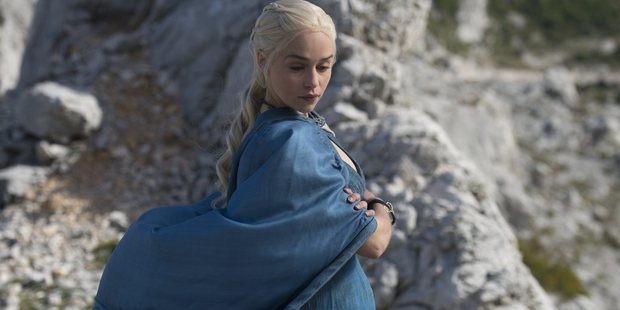 Spare a thought for whanau and friends over in Australia who are getting fresh Game of Thrones episodes via the Internet and streaming programmes from Netflix when they're not supposed to - the Coalition government there is about to crack down on dastardly downloaders.
Attorney-General George Brandis and Communications Minister Malcolm Turnbull who as in New Zealand recently, admiring our UFB broadband network, want Internet providers to step up and police what their customers do.
Not only that, but Brandis and Turnbull want providers to introduce website blocking and penalties for downloaders such as slowed down connections.
The new rules are not set in stone yet, only cast as a digital discussion paper, but Brandis especially has championed tough measures as requested by rights holders and is unlikely to change his mind on these.
There's the threat to providers that if they don't do it, something worse will be decided upon for them.
Doesn't matter that such draconian measures elsewhere haven't worked, and the only thing that seems to work is timely access to content at fair prices.
The last bit by the way isn't considered in the discussion paper, only punitive measures.
New Zealand of course beat Australia to having an anti-filesharing law that penalises people whose accounts were used to download and worse, share copyrighted material.
Interestingly enough, our grand guilty-because-it's-impossible-to-prove-you're-innocent anti-piracy legislation seems to have come to a standstill.
Rights holders don't appear to have filed any more claims with the Copyright Tribunal since September last year. Maybe the problem's gone away and everyone's happy and enjoying the current episode of whatever popular stuff it is that I don't have time to watch?
Fantastic if true.
Linus the meanus
The creator of the Linux computer program that powers a vast amount of operating systems, Linus Torvalds, is a remarkable character.
He's done what few of us have managed, namely start up a movement, change the direction of an entire industry and poke billion dollar corporations in the eye and basically spent his life doing what he loves, which is to code.
His work is everywhere these days. Android smartphones, your DSL router, the Internet servers people connect to; most everything runs Linux.
It's not just Linus who hacks on Linux however. There are lots of developers working on Linux under the watchful eye of Linus who gets very angry with other people if they make mistakes.
If it's a particularly egregious mistake, Linus lets fly with some forceful language in public messages bashed out with both fists, and tears strips off the unfortunate offender.
Linus' swearing and abuse upsets some people but most people seem to grow. In fact, it almost seems to add to the camaraderie of Linux.
He's getting on a bit now, has children that force him out of bed first thing so we'll see how much more Linux there is in Linus over the next years. What if he goes away and the Linux Kernel Mailing List becomes a nice and gentle discussion forum? Where will that take Linux?
Here's a video tour of Linus' office. I like the treadmill by the desk, but overall, suspect that the office has rather low Spousal Acceptance Factor.
Gear: Samsung HU9000 UHD curved TV
High definition TV sets are very good these days if you spend a bit of money on them, but Samsung and others think bending the screens and doubling the resolution will entice us to upgrade.
Samsung sent the HU9000 UHD 4K model for review, and it's very nice set indeed.
This is a big ticket item that costs $8,499 and Samsung added its great sounding Soundbar and subwoofer to the review kit, bringing the price over ten grand.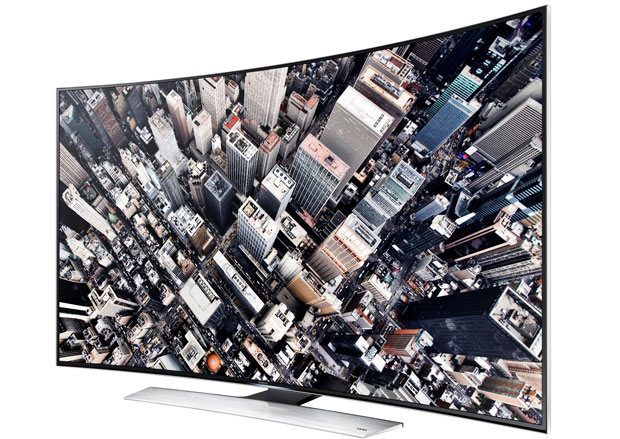 Now that's a fair bit to plonk down on a TV, even a premium model, so luckily for Samsung, the HU9000 is nicely designed and well put together, with a huge range of features.
One favourite thing about the TV was having the HDMI and other connectors in a separate box instead of on the TV as usual. This makes everything much easier to access and lets you tuck away cables neatly instead of leaving them dangling behind the set.
Image quality from the HU9000 is as you'd expect from such an expensive set very good indeed, with fantastic colour, great contrast and deep blacks.
Due to the huge amount of features such as smoothing of movements, different levels of compression artifact removal and more, you might want to pay a pro to calibrate the HU9000 unless you're patient and enjoy that kind of stuff.
Conversely, don't be tempted to turn on all the image features as the picture will look artificial if you do.
How much better is 4K than standard HD you ask? That's difficult to say at this stage because there's not much 4K content available yet, and HD looks great on the HU9000.
What little I saw revealed that 4K provides even greater detail and better picture, and I look forward to properly mastered films in the high resolution format when they become available.
Older standard definition programmes on the other hand can look pretty terrible but that's true for most high-definition TVs. There are limits to how much you can upscale stuff.
The main feature is undoubtedly the curved screen, a wonder of engineering. Does it add anything to the already excellent image quality and general viewing pleasure? Samsung will no doubt be upset with me when I say no to that, but it seems a pointless feature overall.
What's more, and I'm not sure this is because of the curve, the screen is quite reflective and hard to watch in anything but a darkened room.
A cheaper HU9000 without the curved screen, 3D (yes, it comes with that too, and no, I didn't try it) and no Internet smart features would be the set I'd go for.