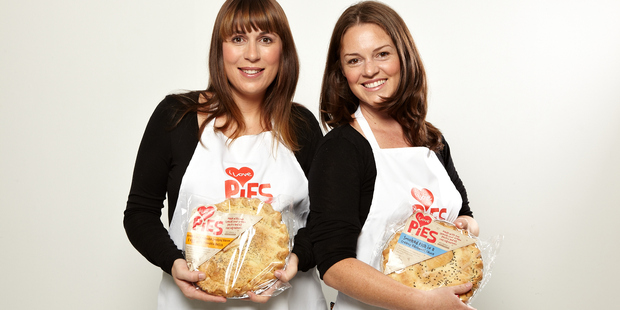 By way of background, can you tell me a bit about your business?

The Lovely Little Food Co. make gourmet pies called I Love Pies for the food retail sector. We founded the business six years ago at the Clevedon Farmers' Markets. After a few months we went into gourmet retailer Farro Fresh and now our pies are stocked in most supermarkets and gourmet food stores within New Zealand.
What's been the governance journey so far with your business?
About a year ago we identified the need to have stronger governance within our business. We have many excellent growth opportunities for the brand and in order to achieve these we realised we needed to hold ourselves more accountable.
We have a strong culture within our business and didn't just want to shoulder tap somebody to come in and advise us, so we decided to work with Simon Telfer from Appoint Better Boards to find an advisory board chair who would be a good fit for us and our business.
It was important that who we worked with not only had a wealth of experience and skills but also that we got the chemistry right - we wanted whoever worked with us to really get what we were doing.
Luckily we found the perfect fit with Tony Marks. Tony has experience in management having been general manager of sales and marketing at Air New Zealand for 10 years and CEO of Zespri and Virgin in New Zealand. As a director he is involved with companies such as Redwood Cellars, Leigh Fishing, Zespri and Grove Avocado Oil - a great mix of large and smaller companies.

What impact has governance had on your business?
It has transformed our business in a very short amount of time. Tony has given us the confidence to make some big, brave changes; his coaching has been invaluable through some key decisions and it is great to know that you always have someone there as a sounding board who has a wealth of practical, real-life business experience as well as great wisdom. We've really benefitted from having someone who can put both the wins and the losses into perspective for us.
In terms of challenges, the biggest one has been getting more discipline into our reporting. But that's a challenge that pays dividends within our business and our decision-making processes.

Do you have plans to put further governance structures in place?
We don't have any immediate plans at this stage but as the business grows there is the potential to move from an advisory board to a board of directors structure.

Lastly, what are the three key learnings from your governance journey so far?
1. Appoint first and foremost on cultural fit and think 'could I sit on a plane with this person for five hours?' We really wanted to appoint someone who had a life outside of work and Tony is always coming to us with interesting stories from his extensive travels and personal research, plus he is always up to play on the latest trends and things happening in the media.
2. Have clear expectations of both parties from the outset but go into the process with an open mind.
3. Stay in touch with your advisory board member. They are involved in your business because they care, and if they have consistent knowledge of what you are doing they will be able to add more value.
Coming up in Small Business: Running your own business can be all-consuming, but if you're not physically in shape it can be harder to keep up. So what are some of the different things small business owners do to keep themselves well - and what effect does that have on their business? If you've got a good story to tell, drop me a note: nzhsmallbusiness@gmail.com.