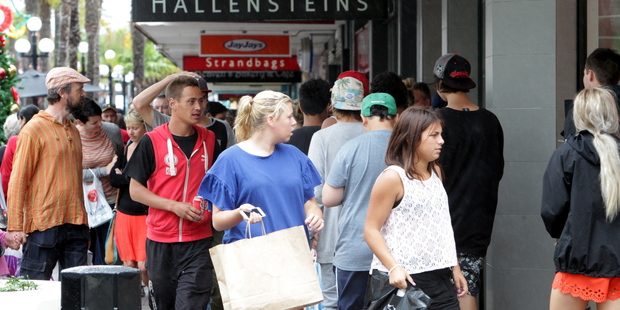 New Zealand firms remained largely upbeat this month, though confidence is still coming off the boil amid falling dairy prices, a strong currency and rising interest rates, according to ANZ Bank's July Business Outlook survey.
A net 39.7 per cent of respondents in the survey expect business conditions to improve in the coming year, down from a net 42.8 per cent in June. Those picking their own activity to get better was a net 45.1 per cent from 45.8 per cent in June. Pessimists among rural firms outnumbered optimists for the first time in 14 months, with a net 9.3 per cent expecting a deterioration in business conditions.
"Wilting sentiment (from high levels) but mixed nuances in the detail is consistent with an economy that is transitioning into a more sustainable economic expansion (that means growth a tad slower than we've seen of late)," ANZ Bank New Zealand chief economist Cameron Bagrie said in his report. "Overall, the suggestion from our survey is that firms are simply getting on with it."
The survey comes after the Reserve Bank signalled a pause in its monetary policy tightening cycle after four interest rate hikes this year, and governor Graeme Wheeler jawboned the currency down 1 US cent yesterday. The central bank has been lifting rates in a bid to cool an accelerating economy to keep a lid on inflationary pressures emerging from a heavy construction programme and strong inbound migration.
Today's survey shows a net 26 per cent of firms intend to lift prices over the coming year, up from a net 24.8 per cent in June, while 85 per cent are picking higher interest rates, up from 77 per cent a month earlier. Inflation expectations increased to 2.62 per cent from 2.52 per cent.
A net 25 per cent of businesses plan to hire more staff, and a net 23 per cent intend to boost investment. Of the firms surveyed, 26 per cent expect increased profits in the coming year, down from 29 per cent in June.
A net 56 per cent of firms pick a lift in residential construction, up from 52 per cent in June, while 25 per cent expect more commercial building, down from 36 per cent.
Read the latest ANZ Bank Business Outlook Survey here: