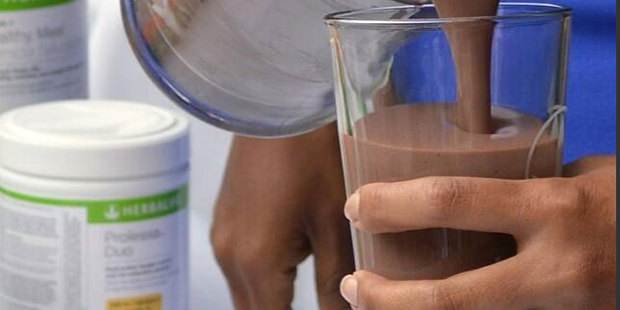 Herbalife shares fell the most in three months after billionaire Bill Ackman vowed to show Enron-like fraud at the seller of supplements and weight-loss shakes.
Ackman, head of Pershing Square Capital Management, said his firm has devoted $50 million of investors' money to prove that Herbalife is a pyramid scheme. The results of the two-year undercover investigation, which focuses on Herbalife's nutrition clubs, will be released at a presentation in New York tomorrow.
Read also:
• Citigroup to pay $7b in subprime mortgages fine
• Tech firm's stock soars 24,000pc and no one knows why
"Trust me, when you see the stuff we have tomorrow, you will conclude the money was well spent," Ackman said in an interview on Bloomberg Television.
He suggested that the nutrition clubs - part of Herbalife's direct-selling approach - resemble the fake trading rooms set up by Enron before accounting fraud led to that company's bankruptcy in 2001.
Ackman has waged a battle to shut down Los Angeles-based Herbalife since December 2012. He has bet $1 billion against the company, saying it misleads distributors, misrepresents sales figures and sells a commodity product at inflated prices. US regulators and law enforcement also are investigating allegations that the business is a pyramid scheme.
Herbalife's stock fell 11 per cent to $54.02, marking the biggest one-day decline since April 11. The shares had tumbled 31 per cent this year.
Tuesday's presentation, which will be webcast starting at 10 a.m., will give new information to back up Pershing Square's claims, the hedge fund said in a separate statement.
"An in-depth analysis and examination of these clubs - which Herbalife claims are simply social gatherings that bring people together to focus on good nutrition and exercise - reveal that they are a core driver of Herbalife's pyramid scheme," Pershing Square said.
Herbalife responded to the statements on Monday on Twitter, saying it was confident in the integrity of the company and that "the truth will prevail."
View HerbalifeTruth's Twitter feed here:
Tweets by @HerbalifeTRUTH

"Ackman's theatrics are increasingly desperate," the company said through its HerbalifeTruth account. Herbalife "is proud of role that nutrition clubs play in helping people lose weight and stay healthy."
Ackman said on Bloomberg Television that his firm will turn over its findings to regulators.
"Our goal was to catalyse regulatory interest in the company," Ackman said. "We spent the last year with undercover investigators in multiple countries and in the United States participating and trying to figure out - and ultimately figuring out - how nutrition clubs work and we have hundreds of hours of recorded conversations."
- Bloomberg