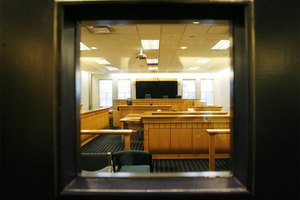 A lawyer who used $50,000 of a client's money to pay his own fees has been struck off.
Christopher Giddens, who now lives in Australia, admitted the charge, in which he held the money in his trust account and then used it to pay his fees.
He was ordered to be removed from the Roll of Barristers and pay costs of almost $10,000 by the Lawyers and Conveyancers Disciplinary Tribunal yesterday.
The tribunal found his actions constituted a "very serious form of misconduct".
Mr Giddens held the money, proceeds of a property by an estate he acted for, and of which he was one of the trustees, in his trust account.
He had been instructed to use the money to rectify an access problem over an adjacent property, but instead used it to meet his fees "in a clear breach of the undertaking", the tribunal said.
New Zealand Law Society president Chris Moore said lawyers must honour all undertakings, whether written or oral, that he or she gave to anyone in the course of practice.
"It is plainly dishonourable for a practitioner to ignore an undertaking. Such conduct seriously undermines the confidence banks, fellow practitioners and the public have in them."
- APNZ