Company sold for almost twice the price paid in 2006.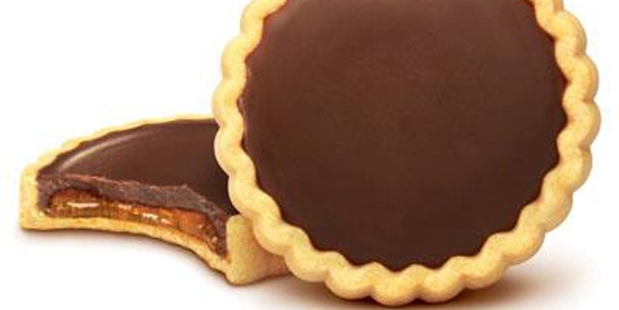 Australia's Pacific Equity Partners (PEP) came close to doubling its money on New Zealand's biggest snack food company, Griffin's Foods, which it sold yesterday for $700 million to Universal Robina of the Philippines.
The private equity company bought Griffin's - a household name in New Zealand with a 150-year history - in 2006 from French food group Danone for $385 million. Griffin's big brands include New Zealand's biggest-selling biscuit - Gingernut - Cookie Bear and MallowPuffs.
Investment bankers have long speculated that Griffin's could be a candidate for an initial public offer (IPO) and sharemarket float but, as expected, PEP opted for an outright trade sale instead.
Griffin's executive chairman, Ron Vela, said an IPO was considered but no formal process was ever set in train.
"I just don't think it would have got the value for the owners," Vela said.
Universal Robina first registered its interest in February and the parties discovered there was "great alignment" between the two.
Vela said about a third of Griffin's sales were in Australia but the company had plans for expansion in Southeast Asia.
"PEP backed the management's plan," he said. "Rather than like everybody else, who shut down and went offshore for the cheaper labour, we decided that high quality, food safety, flexible manufacturing and a broad range portfolio was the way to go."
The company's net sales were $280 million in calendar 2013 - one-third of which came from overseas markets. The company's normalised earnings before interest, tax, depreciation and amortisation were $78 million.
The sale is one of several that PEP has either conducted, or is in the middle of, as it seeks to crystallise profits at the end of its private equity cycle.
The acquisition would provide Griffin's with a network of consumers in the Philippines, Vietnam, Thailand, Indonesia, Malaysia, Singapore, Hong Kong and China from which to drive export growth, the company said.
Universal Robina, which has a market capitalisation of US$7.6 billion, is a large branded food company that has successfully expanded its markets overseas to become one of the largest food and beverage companies in Asia.
It has made a commitment to grow the business in New Zealand, Australia and Asia.
Vela said the board believed Universal Robina's experience in developing its own export markets made it the ideal partner to take Griffin's forward on its next stage of growth.
The company employs 800 people and enjoys number one status in the New Zealand snacks market, with leading market shares across key segments, and is a significant supplier to the grocery trade in Australia.
Universal Robina president and chief executive Lance Gokongwei said his company had been looking for opportunities to explore potential acquisitions and partnerships in order to expand as a regional player in snack foods and beverages.
Griffin's was founded by John Griffin in Nelson in 1864 and the company has had several different owners in recent years. It was owned by Kraft's Nabisco in the 1960s for close to 30 years, then Groupe Danone in the 1990s for 16 years and most recently by PEP.
The purchase is subject to Overseas Investment Office approval.
- APNZ