Breast cancer reconstructions now covered, says Sovereign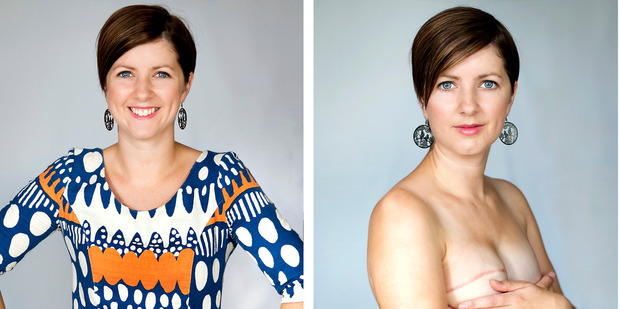 A major insurer has pulled an about-turn on breast reconstruction costs that had left cancer patients financially and physically distressed.
Sovereign Insurance's cap on payouts above $15,000 was highlighted by the Herald on Sunday in March.
It meant much of the surgery breast cancer patients required was not paid for by the insurer. Sovereign has now decided to remove the cap from its two health insurance policies.
Chief officer health Joyce Au-Yeung said the $15,000 cap was introduced in 2010 to "provide certainty" for women.
"While $15,000 was the right amount of cover in 2010, advancements in technology, the rising cost of medical procedures, and a move [a] more expensive reconstructive procedure means in some cases $15,000 no longer covers the full cost of reconstructive surgery," she said.
The cap removal means breast reconstruction surgery will be covered to $100,000 for MajorCare policy holders and $250,000 for Absolute Health holders. Payments will be made under for cases still open on June 1.
Moana Berry, who was diagnosed with breast cancer in June last year, is unsure what the change will mean for her. She has contacted Sovereign to see if she would be reimbursed for the cost of her surgery but is yet to receive an answer.
"It's great news for other women but it sounds like it might be a little bit late for people in my situation."
She still has medical bills of around $11,000.
Sovereign's change of heart comes too late for Auckland woman Anne, 62, but she also welcomed the decision. "It's great news," she told the Herald on Sunday.
"Sovereign's attitude towards reconstruction left me completely traumatised after my operation without ever having the opportunity to celebrate that the cancer had gone.
"I had paid into a top policy for over 20 years. It was devastating on top of everything else."
Anne said the $15,000 restriction meant there was not enough money to cover nipple reconstruction and that she had been left with an implant that was too big.
"I never got to choose the size, which would have happened with a two-step expander operation."
Breast Cancer Aotearoa Coalition chair Libby Burgess also applauded Sovereign's move.
"It's great to see a company like this being so responsive and so ready to change a deeply unfair and outdated policy," she said.
- Additional reporting: Jane Phare
Survivor welcomes about-turn
Kylie Richardson was 27 when she was diagnosed with breast cancer. She had to wait two years for a reconstruction in the public health system using skin and fat from the stomach.
The Christchurch web designer was not affected by Sovereign's cap, but started a support group for women with cancer, Shocking Pink. Some members were Sovereign customers.
Richardson, now 31, welcomes the change in policy. "I think it's fantastic to see. There have obviously been a lot of girls in the past who could have done with that decision being made a lot earlier, but it's good that they've finally changed their mind."