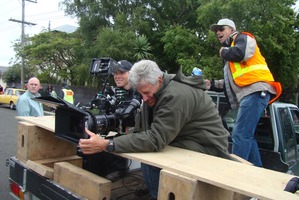 Film and TV streaming website Netflix could be launched in New Zealand and Australia by the middle of next year, according to reports.
Australian film-industry website Inside Film says Netflix had made offers to major United States studios for Australasian streaming rights.
US-based Netflix has changed the way people around the world watch television. The on-demand internet streaming provider has a catalogue of television shows and movies.
Users pay a monthly subscription for unlimited access, with shows and movies able to be watched on computers, smartphones and tablets and through gaming consoles.
It has grabbed the limelight in America this year with its hit show House of Cards, which has screened in NZ on TV3. Netflix isn't available in NZ but Slingshot, the country's third biggest internet provider, recently unblocked two dozen websites for all its customers to access, including Netflix, BBC iPlayer and Hulu.
That caused free-to-air television networks to seek urgent talks with Hollywood studios, with both Television New Zealand and TV3 acknowledging concerns about the service.
Telecom and Sky TV both plan to launch internet-TV services in NZ this year.