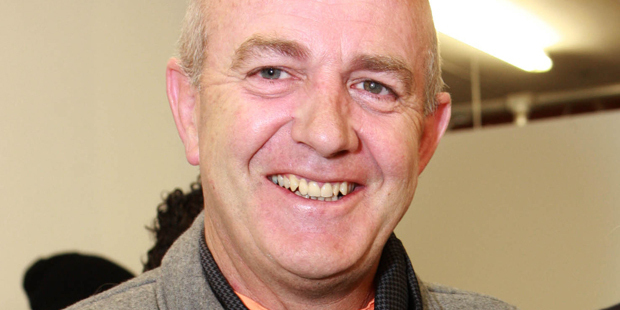 A former banking boss' proposal that would have effectively shared about A$15,000 among creditors claiming close to A$900,000 was voted down by the business he helped set up.
Ex-ANZ senior executive Peter Jesse Holland is liable for more than $1 million to the consultancy business he helped establish, a High Court judge ruled last week.
This firm, Holland Corporate, was incorporated with four directors in 2010 as the vehicle for an advisory business that Holland had previously run himself.
According to the ex-banker's LinkedIn profile, Holland Corporate provided specialised "corporate finance, debtor, advocacy, creditor disputes and solutions".
Holland stepped down from the firm's board in 2012 and according to the Companies Office it is now only directed by ex-Chapman Tripp lawyer Michael Kyriak and former treasurer at Heinz Wattie's Michael Ryan.
The firm sued Holland for breach of duties in the High Court at Auckland.
During the case Ryan gave evidence that Holland had traded without the knowledge of his co-directors and rather than putting the firm's account on invoices he put bank accounts of companies he personally controlled.
Justice Ailsa Duffy last week ruled that Holland breached his duties and received A$440,798 ($471,995) that should have gone to the company.
The proceedings against Holland were complicated by the ex-banker appointing a controlling trustee under Australian bankruptcy laws.
Kyriak told the Herald yesterday that this process allowed someone to reorganise their affairs provided they got creditors' approval.
Because of the judgment, the consultancy firm was able to block a proposal Holland put forward to creditors.
Creditors other than Holland Corporate were claiming about A$280,000, Kyriak said.
Under this proposal, Kyriak said, Holland would have made about A$40,000 available of which some A$25,000 would have been spent on trustee fees.
"So creditors would have got distribution from that of about A$15,000 ($16,000)," Kyriak said. The next step for Holland Corporate was to chase Holland for the amount they received judgment for.
"We're in the process of having judgment sealed and registered in Australia. Our position is he should pay it, I don't know what his position is other than that he doesn't have any money."
Asked if the company would seek Holland's bankruptcy if the former director couldn't pay, Kyriak replied: "There's a very real possibility in the event that we're not able to reach something by way of agreement that the only way to act in best interest of the company would be to seek the assistance of a trustee in bankruptcy," he said.