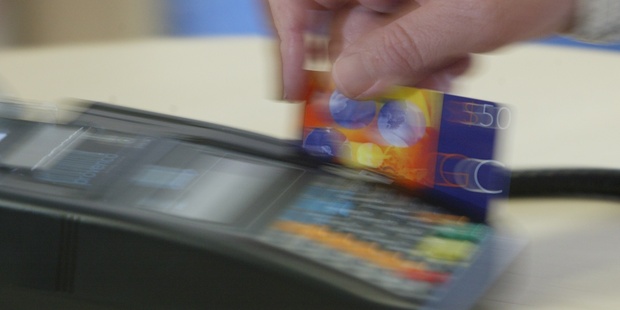 Pre-election spending across the country is up on previous years, but some regions are opening their wallets more than others, Paymark says.
Nationwide spending through the Paymark network between last June and this June - the last full financial year before the September election - was up by 7.3 per cent, Paymark head of customer relations Mark Spicer said.
This contrasts with growth rates experienced in 2012/2013 and 2011/2012, which both sat at 3.6 per cent.
Unsurprisingly, Canterbury had been at the fore of growth over the last three years, particularly in the last two years during which spending increased by 17.6 per cent, Mr Spicer said.
This rate of growth was matched by Auckland (17.6 per cent) and surpassed by Palmerston North (20 per cent), illustrating the "wider nature of the recovery", he said.
However, bucking that trend were regions including Wellington, Wanganui, and West Coast, which had struggled to increase in three years by as much as experienced in one year in the above regions.
"It is pleasing to see faster growth in the last 12 months, both for us and our customers," Mr Spicer said.
"But the reality is that growth per merchant has been modest on average in the last three years and for some businesses, it has been below expectation."
The average spending increase per merchant during the three years was 10.4 per cent, he said.
Sectors with above-average per-merchant spending growth included hardware stores (37.4 per cent) and cafes/restaurants (21.7 per cent), both experiencing a strong increase in the number of transactions, and the automotive sector (16.3 per cent) where higher petrol prices contributed.
Spending per merchant did not increase as much amongst clothing retailers (7.7 per cent), chemists (3.4 per cent) and fruit produce retailers (1.1 per cent).
Annual growth for the month remained strong amongst food and liquor stores and across the hospitality sector, Mr Spicer said.
But there was a noticeable decline in spending amongst department stores, appliance retailers, clothing shops and footwear outlets.
"It would be prudent to not read too much into the slow growth rate for last month as the mild start to winter has meant a delay for winter goods purchases.
"Weather often has a marked effect on the volume of payments through our network so as it gets colder, we'd expect to see an increase in spending at those outlets that provide appliances and services that keep us warm and dry."
- APNZ