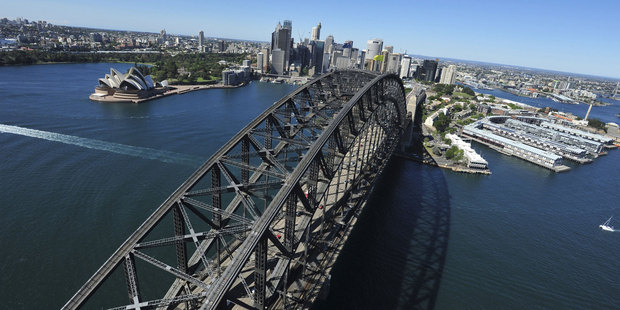 All New Zealand lawyers are now located in Sydney, according to material published by "sister" magazines NZ Lawyer and Australasian Lawyer.
The magazines claim the typical New Zealand lawyer and the typical Australian lawyer are exactly the same - even down to being located in Sydney.
As well as displaying geographic confusion, the material - which purports to be "a portrait constructed from research figures on Australian and New Zealand lawyers" - bears an uncanny resemblance to a snapshot of the New Zealand profession first published last February in the New Zealand law society's LawTalk magazine.
NZ Lawyer was acquired by Australian-based Key Media Pty from LexisNexis in November 2013.
"As if the Aussies didn't have enough worries," said The Scunner.
Do secretive judges need to play fair?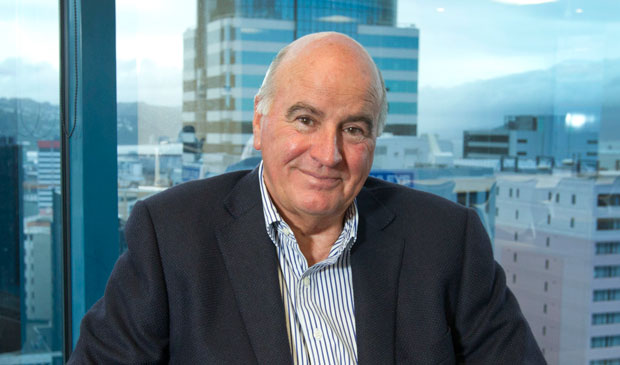 Judicial Conduct Commissioner (JCC) Sir David Gascoigne. Photo / Mark Mitchell
A number of unidentified judges - who effectively enjoy permanent name suppression - do not play fair when complaints are made against them.
It is not yet known if this trend has got better or worse.
While overall, judges complained against responded in a constructive and helpful manner, some were not forthcoming enough, Judicial Conduct Commissioner (JCC) Sir David Gascoigne noted in his last report.
Sir David is not yet ready to tell CaseLoad how many complaints against judges he has received in the 2013/14 year - there's still a couple of weeks to go.
But no-one will be surprised if, when he gives his latest report to Attorney-General Christopher Finlayson in a couple of months, it shows complaints against judges - who are never named by the JCC - continue to rise.
Complaints received against judges in all jurisdictions from the district court to the Supreme Court rose steadily - from 139 complaints in 2008/09 to 258 in 2012/13 (the latest year of available figures).
In the bumper 2011/12 year 328 complaints were received.
Sir David told CaseLoad it would be inappropriate for him to release details which form much of his annual report before it reaches Parliament.
Figures given by Sir David last year showed 67 complaints were made against district court judges, 65 against High Court judges, 46 against the Court of Appeal, 34 against the Supreme Court and 30 against the family court.
No further action was taken in respect of 62 complaints and 196 were dismissed.
The most common ground for dismissal being the complainant calling into question the validity of a judge's decision - something which falls outside the JCC's jurisdiction and he can do nothing about.
Some complaints were given to the various heads of the respective courts to deal with (and they don't say what happened, if anything), ten were withdrawn and none were bad enough to warrant recommending the next step of setting up a judicial conduct panel.
Anyone who thinks they have grounds for a complaint against a judge has until the end of July to make it.
Find out more at www.jcc.govt.nz
Prophetic words from new QC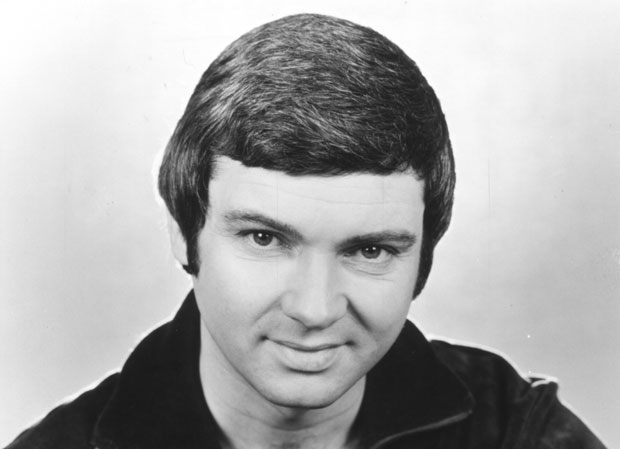 American singer-songwriter Gene Pitney.
Former Auckland law school dean Paul Rishworth's favourite song is from the film The Man Shot Liberty Valance (written by Burt Bacharach and Hal David and recorded in 1962 by Gene Pitney)
"...the point of a gun was the only law that Liberty understood,
When the final showdown came at last, a law book was no good."
A sentiment he has always thought as a profound, and very practical, observation, Professor Rishworth told the Auckland district law society's LawNews magazine.
Bad Health Nothing To Worry About
News that about 12 per cent of 2,226 surveyed English and Welsh lawyers may be in not very good or not even fairly good physical and mental health has come as welcome relief to those in the Ladies and Escorts Lounge.
"Thank God!" choked Our Man At The Bar, staggering over a tousled pair of mature snoozing lady briefs.
"We feared for a moment they were getting unhealthily close to our long-standing record of general sloth and dissipation."
"Get back on the treadmill," said The Scunner.
Seen and heard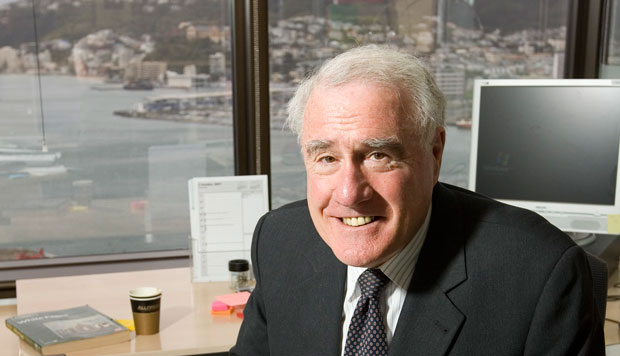 Sir Geoffrey Palmer QC. Photo / Mark Mitchell
* Confirming receipt the other day of an honorary law doctorate from Glasgow University, distinguished former Labour Prime Minister Sir Geoffrey Palmer QC told CaseLoad he now has a handsome parchment in Latin.
After being led round the quadrangles by a whisky-rewarded piper and then taken for drinks, Sir Geoffrey heard from a university official once responsible - among other things - for the morals of the academic staff.
After a spot of lunch and a walk Sir Geoffrey talked to the law faculty about constitutional reform in New Zealand.
"What does he mean "once responsible" for the morals of academic staff??? Are they beyond redemption now???" said Our Man At The Bar, adjusting himself accordingly.
* Michael Corry - remembered for initiating, directing and managing the launch and implementation of a five year pilot of the public defence service - has been appointed College of Law assessor for the New Zealand law & practice exam preparation course.
The course prepares international lawyers for their conversion exams administered by the New Zealand council for legal education.
* Courts Minister Chester Borrows says results of an optional juror satisfaction survey carried out between May 5 and June 13 should be known by September, but it is unclear if the results will be made public.
The last survey - which is supposed to be done every year - was completed in 2012, and the last publicly available results appear to be from 2009/10.
Judge recognises kindness rewarded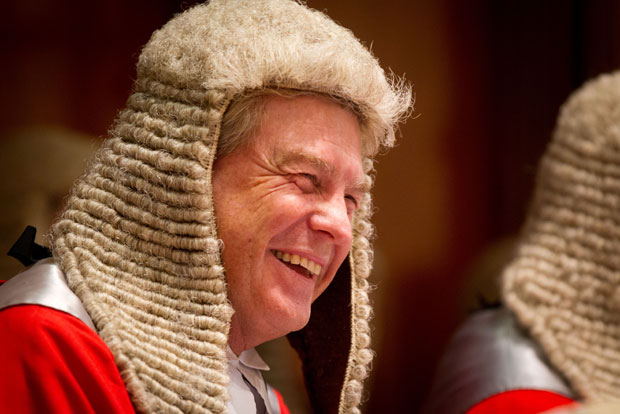 High Court Justice Simon Moore. Photo / Richard Robinson.
In the case of the unsigned will, an Ellerslie florist who cared for a lonely old man in his last years has been recognised and rewarded in a decision of High Court Justice Simon Moore.
Claire Virginia Tamarapa, formerly known as Ginny Millar, met and befriended Ken Gray after she bought a florist shop in Ellerslie in 1997.
Ginny welcomed Ken into her family and included him on occasions such as Christmas and birthdays.
After Ken made Ginny executor of his will in 1999, his health deteriorated over the following years.
Ginny kept close contact with Ken, visiting him, cooking meals, taking him to doctors' and hospital appointments and phoning him almost daily to see how he was.
As a result Ken was able to live independently until his death in 2013 aged 88.
Ginny and her husband organised Ken's funeral, packed up his possessions, cleaned and cleared out his home.
Ken's sister Joan having already died in America, Ginny contacted his nieces in America and told them of his death and funeral arrangements.
She had no contact with the nieces after that, despite sending a card describing Ken's funeral and sending all Ken's photographs and other memorabilia she felt might have sentimental value.
A copy of Ken's original signed will was found in the clearout of his home, along with a handwritten note dated 2002 in which he cancelled a part of his will which left some chattels and money to his sister Joan and nieces and instead left everything to Ginny.
Another handwritten note read:
"Dear Ginny,
Please play at my funeral - It's Time To Say Goodbye and Candle In The Wind, followed by my record of Max Bygraves and old songs if it is appropriate (Cheer them up!).
Bye Bye Dear Ginny,
I love you and will miss you. Think of me sometime and have a happy life. You were a great friend (Sorry I was an old bore).
Love Ken xx
PS. Might see you one day (Thanks for everything)."
Ken gave his lawyer instructions to change his will and leave everything he had to Ginny but, as Justice Moore noted, for some inexplicable reason the new will sent to Ken for signing was returned undelivered.
Numerous attempts by his lawyer to contact Ken failed and his will was never signed.
Despite finding that Ken's new will was not technically a will under the Wills Act because it wasn't signed and witnessed, Justice Moore said it was - in all other material respects - a will and was intended to be Ken's last will.
Justice Moore said Ken's intention was found in his longstanding and close relationship with Ginny; his promise her kindness would be rewarded after his death; his instructions to her about his funeral and his expressions of affection and gratitude found in the notes.
Declaring Ken's unsigned will to be valid, Justice Moore said he either overlooked or forgot about signing the will or he did not think he needed to do anything further.
Ken's friendship, dependence and reliance upon Ginny endured until his death and he wanted her kindness rewarded after his death, the judge found.
Next time
Is the centre section of High Court judges' closeted Big Blue Chambers Book too hot to handle??? And why???