Stephan Goodhue is a director of Auckland-based Liquid Automation, which specialises in automation systems for marine, residential and commercial fitouts.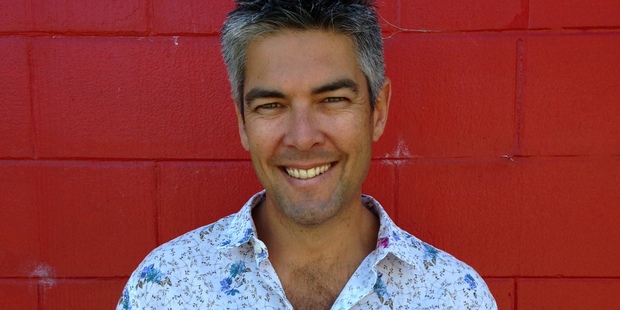 What is your approach as a business when it comes to advertising?
Traditionally Liquid has not had an advertising budget. Instead, we have worked on three main principles.
Firstly, word of mouth. That is, leveraging off our clients' satisfaction in our workmanship and encouraging them to let their friends know how happy they are with our service and customer support.
Secondly, awards. Entering our projects in large international industry competitions and then engaging New Zealand media on that success to gain editorial exposure has worked incredibly well, to the point that Liquid has now won the most international awards in our industry in New Zealand.
Lastly, social media. Using various social mediums to maximise our exposure to the friends of clients and our supporters has definitely been our best engine for brand awareness to date.
What's your advertising budget and how have you arrived at this figure?
We don't really have an advertising budget; it's more of a marketing brand budget, and in the last year we only spent about $8,000. On top of this we have also had the cost of our staff looking after our social media, which is extremely minimal as it's a team effort.

Our strategy has always been to spend time and money ensuring the best service for our customers so, in turn, their satisfaction becomes our word-of-mouth advertising. It's more of a holistic business/brand spend; invest in your work and customer satisfaction and then celebrate this through your own channels and competitions.

Where do you spend that budget and why?
We spent our budget last year on the upkeep of our social media pages and being at two events.
To manage our social media pages we use one of our own staff and on average spend only about an hour a week updating our accounts with any new projects and events that we are involved with.
In terms of the events, we sponsored a TV for the 'closest to the pin' prize at the Integrated Marine Groups Yacht Crew Charitable golf day. This is another great way to get in front of the superyacht crews and find out what other yachts are on the way down for refits. And we co-marketed on a stand at the Auckland Home Show with Masonry Design Solutions (MDS) and Real Fires to enhance Liquid's brand awareness in the residential market.

What channels have yielded the greatest bang for your advertising buck and how do you measure the return you're getting from your investment?
Presently the best bang for buck has been from our own website and our social media pages on Facebook and LinkedIn. LinkedIn has been the best platform by far - it's a great way for us to link to our customers and for them to endorse our services. However, LinkedIn unfortunately recently changed the way corporate pages are handled so we lost about 90 per cent of the content we had generated there.

The best thing about using social media is the analytics. You can see instant information on how many people the posts have reached, how long people have stayed on the page, where people are from and even down to what type of operating system they use.

Finally, what advice would you have for other small business owners when it comes to advertising?
Never underestimate social media or the power of the printed word - namely editorial media coverage. Writing something in a blog is one thing but substantiating it with a reputable voice is by far the most effective way to lend credibility to your goal.
Coming up in Small Business: Employee share schemes are an increasing trend, particularly in the technology sector. Why and how have some small businesses implemented these? If you've got a good story to tell, drop me a note: nzhsmallbusiness@gmail.com