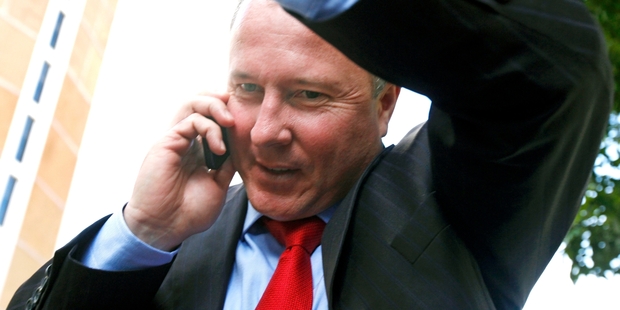 A former rich-lister charged with allegedly misleading authorities and concealing property has pleaded not guilty.
Jamie Peters, who made the National Business Review Rich List in 2006 with an estimated fortune of $40 million, was declared bankrupt in 2009 owing more than $100 million.
Peters, a relative of New Zealand First leader Winston Peters, was a property developer involved with a number of high-profile projects before his bankruptcy including the $300 million East on Quay office development in Auckland.
Last year, he successfully fought an application by the Official Assignee to keep him bankrupt until October 2015.
However, the Official Assignee has appealed against the decision and is making a push to return Peters to bankruptcy.
In a separate case, Peters is facing nine charges under the Insolvency Act, including for allegedly concealing property, misleading the Official Assignee, and failing to answer questions at a creditors meeting.
He was originally scheduled in the Auckland District Court for a plea-inquiry today but this was dealt through writing and an appearance was not required.
Peters pleaded not guilty to the charges he is facing.
Associate Judge David Abbott, when releasing Peters from bankruptcy last December, did not believe there was sufficient reason to impose sanctions on him or that his discharge would create "an unmanageable risk to the business community".
Charges against Peters:
*3 x concealing property
*2 x misleading the Official Assignee
*Failing to answer questions at a creditor's meeting
*Contracting debt without expecting to pay debt when due
*Making a written statement to a creditor that was not a true statement of his affairs
*Taking part in the management of a business
See Judge Abbott's decision releasing Peters from bankruptcy here: