Mergers, acquisitions and joint ventures seen as key to sustaining high profitability rates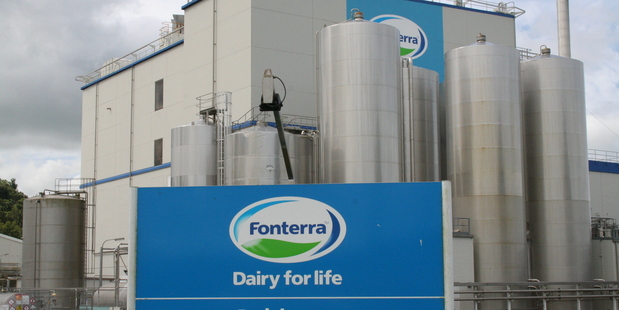 Fonterra and other big players on the international dairy market will need to buy or tie up with more companies to maintain the kind of growth they have enjoyed over the last few years, agricultural lending specialist Rabobank said.
Rabobank said 2013 was a challenging one for most of the world's major participants, with stagnant sales volumes in most OECD dairy markets.
Mergers and acquisitions had become an attractive route to growth and profitability. In 2013, there were 124 dairy transactions, up from 111 in 2012 and the highest since 2007, Rabobank said.
"Positioning for maximum effectiveness in the expanding Chinese market remains prominent," the bank said.
In 2013, joint ventures were announced between Mengniu (China) and Whitewave (USA), COFCO (China) and Danone (France), while Yili (China) announced a partnership agreement with Dairy Farmers of America. Mengniu took a stake in China Modern Dairy to secure raw milk supply and a joint venture is pending between Holland's FrieslandCampina and China Huishan Dairy.
Rabobank said despite increased transactions, there had been no billion dollar deals in the 12 months to June 2014.
While underlying growth would pick up in coming years, many markets would not return to the rapid growth before 2008. "In this context, mergers, acquisitions and joint ventures will remain a key avenue to growth and profitability," Rabobank analyst Tim Hunt said. "The catch is that the number of attractive targets is shrinking and multiples have risen," he said.
With billion dollar value deals harder to come by, dairy giants would need to acquire or tie up with more companies to sustain the same rates of growth, he said.
In its survey, Rabobank said Switzerland's Nestle had stayed the world's biggest dairy company, with turnover in 2013 of US$28.3 billion. Danone was second with turnover of US$20.2b and Lactalis (US19.4b) was third.
Fonterra was the fourth largest, with turnover of US$15.3b.
Just behind Fonterra was Holland's FrieslandCampina, which has a small stake in South Island dairy company Synlait Milk, with turnover of US$14.9b and Dairy Farmers of America (US$14.8b).
Rabobank said the last 18 months had seen most of the big players battle with challenging conditions, with weak economies and supply constraints undermining sales growth in key markets.
"Faced with slow-moving water, most of the world's leading dairy companies have paddled hard, with mergers and acquisitions an increasingly important means to extract growth, reduce cost and sustain profits," Rabobank said.
"With 'elephant' deals hard to come by, dairy giants will need to acquire or tie up with more companies than in the past to sustain rates of growth in future.
"Those adept at acquiring and embracing new businesses into their fold will remain well positioned to survive and thrive in this market environment."
Fifteen of the top 20 had remained on the Rabobank ranking since 1999. "But we continue to see some companies outperform their peers in growth terms, triggering changes in our rankings in some cases," it said.
In particular, the Chinese dairy giants Yili and Mengniu saw their sales expand by 14 per cent and 20 per cent, respectively, with Yili entering the top 10 for the first time.
Chinese companies had also become more active outside the country. China's Bright Food Group bought a majority stake in Israeli dairy company Tnuva early this year.
Other deals have involved Lactalis acquiring Tirumala in India and Danone buying part of Fan Milk International in Africa.
Denmark's Arla Foods has formed a joint venture with Matea Holdings in the Ivory Coast, Canada's Saputo has bought a majority stake in Australia's Warrnambool Cheese and Butter, while Danone bought Gardians in New Zealand early this year.
- APNZ