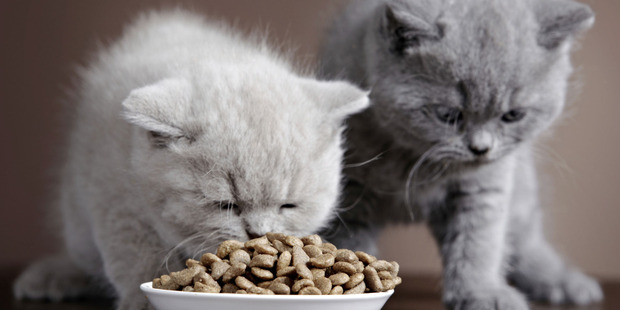 Claims on packets of Whiskas cat biscuits are misleading and create "a smoke and mirrors effect", the lawyer for a competing pet food manufacturer has told the High Court.
Nestle New Zealand has gone to the High Court at Auckland alleging Whiskas range of dry cat food contains misleading statements in breach of the Fair Trading Act.
The issue relates to claims on Whiskas packaging about protein-levels in its cat biscuits.
These packets claim the biscuits have the "highest level of protein" and then have an explanatory box which says this is "based on average of Whiskas dry range compared with leading dry range cat food brands in supermakets excluding Optimum."
Whiskas is made by Mars while Nestle owns the Purina brand of cat food.
Nestle lawyer Laura O'Gorman told Justice Pamela Andrews this morning that Whiskas' primary claim was misleading on its face and that even if consumers read the explanatory note it was still misleading in the circumstances.
When reading the box, O'Gorman said, consumers will either rely on it or appreciate it was meaningless for the purposes of comparing protein attributes.
O'Gorman said the comparison being made on the cat biscuits created a "smoke and mirrors effect".
She said the method enabled Mars to label an "above average" product as the best.
"If the claim is highest then you are saying it is the supreme performing example and you can't make that kind of assertion comparing it to an average," the Nestle lawyer said.
O'Gorman said two of the Whiskas' varieties of biscuits, "Seafood Selections" and "Meaty", had a below average level of protein when compared to the average protein levels of Whiskas and Purina dry-food ranges.
These two varieties accounted for about 83 per cent of Whiskas dry-food sold, O'Gorman said.
Nestle is seeking both an interim injunction and summary judgment over whether the Whiskas products contains misleading claims.
The interim injunction would only be necessary if the summary judgement application failed and the matter required a more substantial hearing.
The hearing continues today.