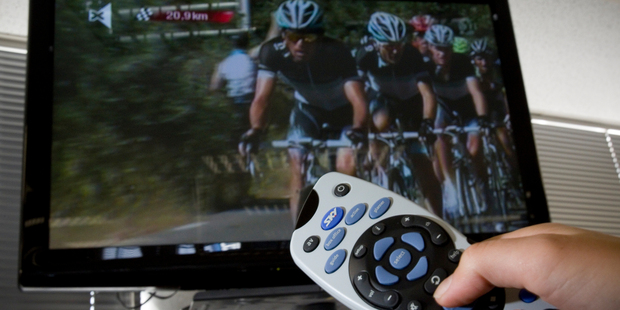 A New Zealand on Air report into media consumption has concluded that kiwis are sticking to traditional platforms despite the big push toward to digital.
The funding agency commissioned the report "Where Are the Audiences" from market research firm Colmar Brunton and says it will be useful for established media firms as they pump more resources into their digital arms.
It has been released amidst increased pressure for New Zealand On Air to give more taxpayer funding to new digital ventures -- a trend that is forcing it to spread its funding more thinly across a wider variety of media.
The good news for traditional recipients of New Zealand funding - television, public radio and to a lesser extent commercial radio broadcasters - is that the study supports their taking the lions share of taxpayer funding.
For digital distributors the positive news is that digital versions of content shown on traditional formats have a significant effect of extending their reach.
The report found more New Zealanders tuned into traditional platforms of TV and radio more often and longer than than they did for alternatives.
However there were some significant generational, technological and ethnic differences in behaviour, Colmar Brunton found.
Media consumers typically started the day with radio and newspapers while television took over at 6pm.
Music was taking off as a share of total media consumption.
But despite concerns about unauthorised distribution - such as illegal downloads of content - very few people did that frequently, the report found.
The good news for digital is that the report found that linking digital with mainstream or linear services was good at extending the life of content
Perhaps the most notable ethnic difference in media consumption is in online video, such as YouTube, which reaches the same number of Asian people each day as traditional linear television (62 per cent).
Asian New Zealanders are also more likely than average to consume online TV such as Netflix and Hulu online and use New Zealand radio and music streaming services.
Websites, such as podcasts, blogs and review sites were now used by more than one in ten respondents but the audiences for this medium was extremely fragmented resulting in a very small audiences on each site.
The "Where are the Audiences" survey sample was 1400 and it had a maximum margin of error of 2.6 per cent.