Cinema software firm aims to raise $40m of new capital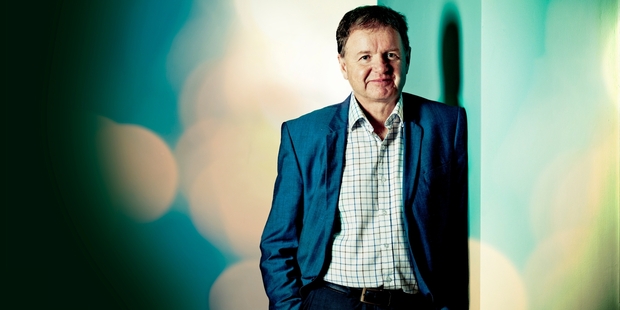 Cinema software developer Vista Group's sharemarket float will set the company up for its next phase of growth, says chief executive Murray Holdaway.
The Auckland-based firm yesterday became the latest New Zealand firm to announce an initial public offering (IPO), saying it expects to raise $40 million in new capital when it lists on the NZX main board and ASX on August 11.
Vista provides management software used by cinema operators for online ticket booking, food and beverage sales and staff rostering.
It generates revenue from licensing of software products, maintenance and subscription fees, implementation of technology and other services.
Vista, founded in 1996, said up to 19 million new shares would be issued in the IPO, while 22.4 million existing shares would be sold, taking the total offer to between $86.9 million and $100.3 million.
Existing shareholders, who include Holdaway and executive director Brian Cadzow, will retain a 45 to 49 per cent shareholding following the listing.
The company said shares in the IPO would be priced in the range of $2.10 to $2.70, giving an indicative post-float market capitalisation of $172.6 million to $208.4 million.
Final pricing will be announced on July 16, with the offer to open a day later and run until August 1.
The company said the proceeds of the float would be used to repay debt associated with the acquisitions of stakes purchased in New Zealand's Movio, a film analytics and campaign management software provider, and Netherlands-based film distribution software developer Maccs.
Holdaway said after the listing Vista would further boost its shareholding in Movio from 25.1 per cent to 100 per cent, while its stake in Maccs would be lifted to 50.1 per cent from 25.1 per cent.
Cash raised would also help support the growth of Veezi, a cloud-based product for independent cinemas, as well as providing capital for future acquisitions and developments, the company said.
Holdaway said the firm had grown its market share aggressively in recent years and there was potential to acquire "stressed competitors". Businesses that "hang off the edge of Vista", offering different technology but with similar customer bases, could also be acquired, he said.
Vista has been meeting fund managers to gauge market interest in its float and Holdaway said institutional investors were "very, very interested" in the listing.
"We offer a bit of a combination - a tech company with a track record and profits, combined with some interesting high-growth opportunities with perhaps a little bit of risk," he said.
Group revenue in the year to December 2013 was $38.7 million and is forecast to rise to $49.9 million in 2014 and $61.5 million in 2015.
Net profit of $8.1 million is forecast for the 2015 financial year.
Vista said its dividend policy was to distribute 30 to 50 per cent of profit, but dividend payments were not anticipated in the 2014 and 2015 financial years as the company was focused on growth opportunities.
Holdaway said the company had secured 40 new customers since 2013, including the world's largest cinema exhibitor, Regal Entertainment Group, which operates 575 locations in the United States.
"The global cinema industry derives revenue of approximately $46 billion, with more than six billion patrons visiting a cinema each year."
The company said it had a 37 per cent share of the world's large cinema market (operators with more than 20 screens).
Matt Goodson, managing director at Salt Funds Management, said his firm was still in the early stages of assessing the pricing of the Vista offer.
The software company was an "unheralded Kiwi success story", Goodson said. "I don't think it will be everyone's cup of tea but I think in general it will get a pretty good response [from investors]."
Vista has customers in 63 countries and 250 staff across six offices in New Zealand, the Netherlands, China, Australia, the US and Britain. The offer is being managed by Macquarie.
New Zealand tech firms on the listing radar include Orion Health, TripleJump, Wherescape and CricHQ.