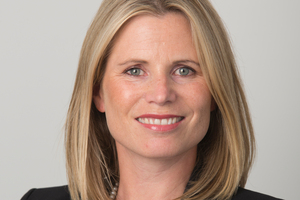 Seven directors of eight companies that raise funds from the public have been charged by market regulators for allegedly breaching the Financial Reporting Act.
These firms had persistently failed to file financial statements on time or at all, which the Financial Markets Authority today said was a basic requirement for companies that issue securities to the public.
After issuing a reminder to companies which hadn't filed, the FMA started prosecutions against the directors of eight companies that had not filed on time or at all.
"FMA decided on court action because these entities had persistently failed to file and presented the greatest harm to the market. This is determined either in terms of the number of investors, the amount of money involved in the companies, or an apparent disregard for the importance of ensuring that this important information is available," said FMA director of enforcement and investigations Belinda Moffat.
"We are sending a strong message to issuers of securities that there are serious consequences for failing to meet their filing obligations," she said.
The maximum penalty for failing to comply with the Financial Reporting Act is $100,000. This Act requires that directors of securities issuers file audited financial statements within five months and 20 days of their balance date.
The announcement of charges coincided with the release of an FMA review, which examined 416 companies with a March 31 2013 balance date. About 73 per cent of companies had filed financial statements on time. About 10 per cent of these firms still had outstanding accounts as at November 2013, despite reminder notices being sent.

IN THE GUN FOR ALLEGED BREACHES OF THE FINANCIAL REPORTING ACT:
Company name: Prosper Hills (2004) Limited, Prosper Hills (2006) Limited, NZFIL 3 Limited
Director: Ross Collins
Current Status: 8 Charges filed; guilty plea entered; sentencing hearing 10 July
Company name: Applefields Limited
Directors: Justin Prain and Mark Schroder
Current Status: 6 Charges filed; not guilty plea entered; next court date 24 July
Company names: Heritage Park Taupo Limited and Prudential Real Estate Investments Limited
Directors: Thomas Jones and Hayden Jones
Current status: 8 Charges filed, no plea entered yet; next court date 24 July
Company names: SPI Capital Limited and SPI Property Limited;
Directors: Murray Alcock and Allister Knight
Current status: 8 Charges filed, no plea entered yet; first call set for 30 July
A FMA spokesman said the Prosper Hills companies held, on average, $1 million of shareholder capital and had 150 to 250 shareholders. The three companies were mainly involved in forestry.
Heritage Park held $4.8 million and 183 investors and Prudential Real Estate about $7.5 million. These companies were involved in the property market.