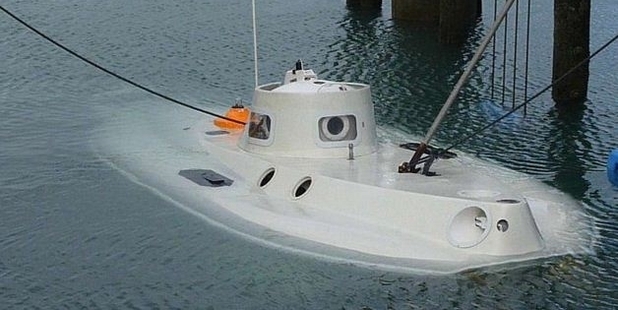 What do you buy for the person who has everything? How about a submarine?
A grey 6.6m Comsub, which the owner says has been used to explore waters near Half Moon Bay and Waiheke Island for the past few years, is for sale.
Auckland inventor Hugh Fulton bought the 28-year-old submarine in London five years ago.
After exploring the Waitemata Harbour and spending more than $25,000 on a paint job, polishing the decks and repairs, he's now looking to upgrade.
Mr Fulton says the submarine, which comes complete with emergency provisions including a "pee bottle", is now "ready to dive".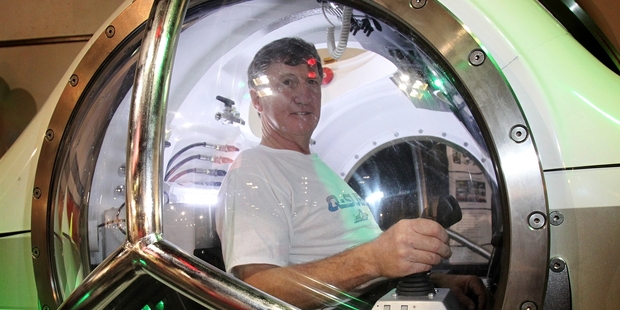 Hugh Fulton talks about his latest project.
"You can tow it behind your car and drop it into your boat ramp."
The number of views on the Trade Me page was close to 20,000 last night and while some of the website's users were interested in the design of the submarine, others seemed amused by the unusual auction.
One Trade Me user commented on the page: "I never knew what the hole in my soul was. I have just realised my life has been missing a submarine."
Mr Fulton was hesitant to say how much money he expects to get from the auction, which starts at $95,000 and has no reserve, but thinks people involved with superyachts and manufacturers around the world may be interested.
"We did offer it for sale for about $150,000 a while ago. We had a semi-interested party but they didn't follow through with it."
Mr Fulton is hoping to use the money from the sale on a new submarine - the Q-sub - expected to cost about $2 million to make.
The auction closes on July 7.
Submarine specs
Surface speed: 2 knots
Speed submerged: 2 knots
Diving endurance: 8 hours
Emergency endurance: 72 hours
Length: 6.6m
Height: 2.16m