Financial watchdog chief says floats benefit capital markets but there are risks for investors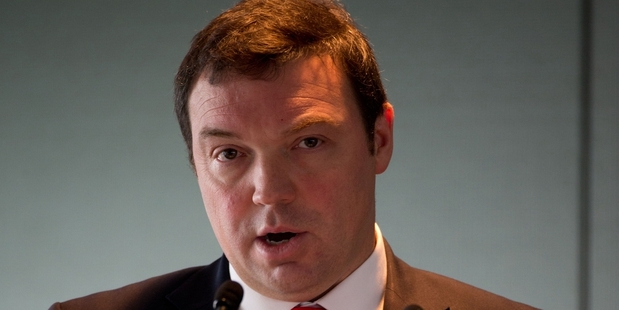 The boss of New Zealand's financial regulator is urging investors to approach a rush of stock exchange listings, including some high-risk technology companies, with caution.
Speaking before he addressed the Trans-Tasman Business Circle in Auckland yesterday, Financial Markets Authority chief executive Rob Everett said the floats would deepen New Zealand's capital markets and provide more choice for the investment community.
However, he said people needed to be mindful that when markets experienced strong growth - the NZX50 has gained almost 50 per cent over the past two years - there was a tendency for companies to "ride the wave" and go public.
"Just because we've had a prolonged upswing doesn't mean [the listings] coming through now are rubbish," said Everett, who took the regulator's helm in February.
"But I think people need to make sure they understand - and if they're an adviser that their clients understand - that we've had a very good run and at some point that will either slow down or turn and investment decisions need to survive that."
Upcoming listings include software firms Serko and Gentrack, which begin trading on June 24 and 25 respectively. Hirepool, New Zealand's largest equipment rental business, is expected to float on July 11 and technology developer ikeGPS has confirmed an NZX listing.
Many other, mostly software-focused, companies are considering listing.
Read also:
•Hirepool aims to raise up to $262m from IPO
•ikeGPS confirms IPO - raising $25m
•ikeGPS edges closer to IPO with Christie news
•Hirepool confirms big IPO
•IPO experts in hot demand
•Stock Takes: PowerbyProxi talks set scene for market listing
•Stock Takes: Profit vs. growth in tech IPOs
Milford Asset Management executive director Brian Gaynor also said investors should be vigilant about the upcoming listings and "look behind the figures".
Requirements for simpler, more user-friendly offer documents come into force in December as part of the new Financial Markets Conduct Act.
Everett said there had already been a noticeable improvement in the quality of disclosure documents.
"I think we've done a lot of good work and there's been a positive impact," he said. "[Issuers and advisers] are understanding that they're going to get pushed hard by us."
In his speech, Everett said he would rather see the FMA provide guidance and support to the industry than "just parade a belt full of scalps to show how good we are at taking people to court". "We can only produce results - for business, investors, and the country - where we can persuade you that regulation is in the interests of something larger, namely, the national welfare."
Everett said he understood the challenges industry players were facing as a result of new regulation, but an overhaul of the rules was needed to boost market confidence and drive economic growth.
Many of the provisions in the new regulatory regime - including the Financial Markets Conduct Act - were designed to ensure the benefits of an improving economy were put to productive uses, he said.
"Where people have confidence in the markets and trust in the conduct of finance industry professionals, they are far more likely to participate and invest in productive assets."
Given their record profits, Everett said he was "pretty unsympathetic" about "whining" from international banks about new, post-global financial crisis regulation.
"That said, I do talk to management of the local banks and fund managers here, and I listen to the amount of time they are currently spending on compliance and I understand the short-term pain they are going through," he said. "We'll need to manage that down as the new legislation and requirements bed in."