Owners of buildings on route appeal to Environment Court over predicted noise and disruption from project.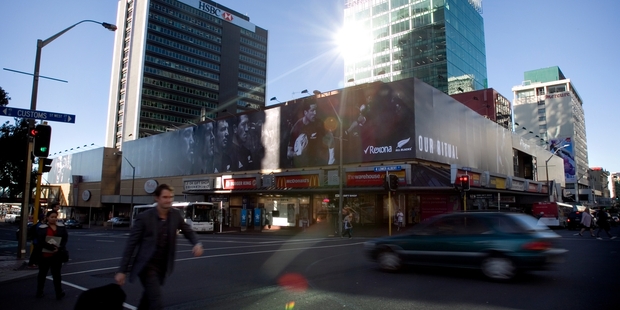 Noise, vibration, trouble sleeping, turning a popular part of Auckland's waterfront and the busy Albert St into a construction site for years, pedestrian and vehicle disruption, negative economic impacts - big-time office block and apartment owners are headed to the Environment Court to fight the $2.86 billion city rail link.
NZX listed Precinct Properties, the Stamford Residences' Owners Corporation and Tram Lease have lodged appeals against Auckland Transport, planning the underground tunnels between Britomart and Mt Eden and using the Public Works Act to try to force property owners to either sell their surface and subterranean properties, or in Precinct's case, open it up for the tunnels to be created under a new 30-level-plus tower and mall.
Dates are yet to be set for the court to hear those appeals.
Under the Resource Management Act, the parties are all opposing Auckland Transport's notices of requirement for designation of the city rail link, allowing it to secure the route so funding can then be sought for what could be Auckland's biggest infrastructure job, not scheduled to be finished until after 2020.
Precinct has objected to the effects on its tenants and their visitors, saying via Paula Brosnahan and Amanda Stoltz of Chapman Tripp that it had a significant investment in the area where the link would be built.
Precinct supports the link but wants changes to what Auckland Transport is allowed to do, using lower Albert St, lower Queen St, Queen Elizabeth II Square and the Downtown Shopping Centre as a construction site and also objecting to the permitted noise and vibration allowed during construction.
Those conditions were "inappropriate, unreasonable and/or uncertain", and were contrary to good resource management practices, Precinct said.
Watch: City Rail Link, connecting Aucklanders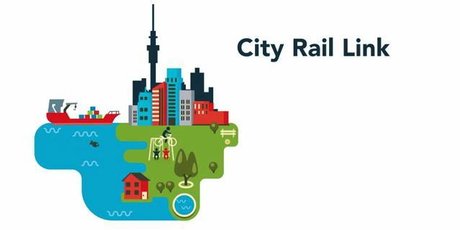 The same Chapman Tripp staff lodged Stamford residences' objection, saying the rail's construction "has the potential to create significant disturbance for the occupants" and they were worried about loud construction activities such as secant piling and the lack of requirements for regular and frequent noise monitoring. Their apartments are right beside the cut and cover site and they say they will find it hard to rent their places, or even keep existing tenants. They also want building surveys done before and after construction to make sure their places are not damaged and are worried about driving into the building. Barrister Trevor Daya-Winterbottom made Tram Lease's submission, raising issues about access to 32 Normanby Rd.
City rail link opposition
*Precinct Properties' affected buildings: Downtown Shopping Centre, 7 Queen St HSBC house, 1 Queen St Zurich House, 21 Queen St AMP Centre, 29 Customs St West PwC Tower, 188 Quay St ANZ Centre, 23-29 Albert St
*Stamford Residences: Above Stamford Hotel, Albert St
*Tram Lease: 32 Normanby Rd, Eden Terrace