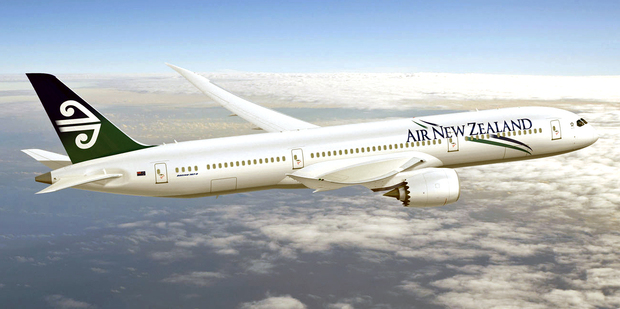 Air New Zealand staff have been offered the first simulated flight experience on the new 787-9 Dreamliners — but they won't be leaving the ground.
Those lucky enough to be selected for the eight-hour "flight" have been told to take "babies, children, disabled travellers, elderly and bags" so Air New Zealand can "truly test their systems".
The booze trolley will be off limits but volunteers will be able to enjoy onboard food according to the allocated seat, non-alcoholic drinks and all the "latest movies, games and TV on the newest [inflight entertainment] system in the skies".
"You never know, you might just get an upgrade!"
A call to book seats on the Dreamliner trial went out in an internal email this week.
Would-be passengers will be ushered through the normal boarding safety procedures before strapping themselves in for the three hours of sitting on the tarmac.
They will then disembark for 45 minutes and reboard the aircraft for a further one-hour "flight".
"No one will be allowed to leave during the 45-minute period; everyone must re-board," the invite reads.
Apparently, the simulation is part of Air New Zealand's "Go Beyond Strategy of Customers at the Core".
"When we receive any new aircraft type, we need to test our plans and our processes to validate that everything works as expected."
Air New Zealand has 11,000 staff to find volunteers for the 280-seat aircraft when the first planes arrive next month.
New Zealand's national carrier is the first airline to launch the Boeing 787-9 Dreamliner, which has a price tag of $287 million.
According to marketing material, the long-haul craft "ushers in a new dimension in on-board comfort and inflight entertainment, enhanced with a unique Air New Zealand twist. It's quieter, smoother, smarter, kinder.
"We can't wait for you to experience the difference."