Deal by Kiwi billionaire would value Sig at $5.9b and cash in on rising global economy.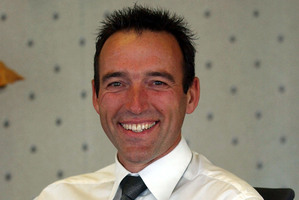 In a further move to cash in on an improving global economy, Graeme Hart is looking at offloading his European packaging business Sig Combibloc in a deal that would value the company at about US$5 billion ($5.9 billion).
Citing unnamed sources, Reuters reported that Hart's packaging conglomerate, Reynolds Group Holdings, had hired Goldman Sachs to "explore alternatives", including a possible sale, for Switzerland-based Sig.
In April, Hart's Rank Group revealed it had sold Carter Holt's pulp, paper and packaging businesses for $1.037 billion to Japan's Oji Holdings and Innovation Network.
Hart, New Zealand's richest man, acquired Sig for US$2.3 billion in 2007.
Reuters said the company had earnings before interest, tax, depreciation and amortisation of around US$500 million and the sale was expected to attract interest mostly from private equity firms.
Sig had total revenue of 1.7 billion last year, its website says.
The company makes aseptic carton packaging that enables food to be stored for a long time without refrigeration.
Packaging is a high-volume, low-margin business, which is likely to benefit as the global economic conditions improve.
A successful sale of Sig would help Hart reduce a US$18 billion debt pile accumulated through several leveraged buy-outs, Reuters reported.
These included a US$6 billion buy-out of Pactiv Corp, whose brands include Hefty rubbish bags, in 2010 and a US$4.5 billion acquisition of Graham Packaging the next year.
Hart began building his packaging empire in 2006 with his takeover of Carter Holt Harvey, adding Alcoa's packaging business the following year.
He later bought International Paper's beverage packaging unit, and then Sig.
Hart previously had interests in the food industry with Goodman Fielder and Australia's Burns Philp.
With its tendency for highly leveraged deals, Hart's empire has been under pressure over the past few years as the global financial crisis squeezed earnings and put the spotlight on debt.
In 2012, Moody's Investors Service cut Reynolds Group's corporate family rating further below investment grade to B3 from B2, citing "an expectation that future improvement may proceed more slowly than was originally projected".
Forbes magazine this year estimated Hart's net worth to be US$7 billion.
He is No 191 on the Forbes list of billionaires, well ahead of the next Kiwi, investor Richard Chandler who is at 641 with estimated wealth of US$2.75 billion.
Reynolds Group Holdings has annual revenue of roughly $14 billion.