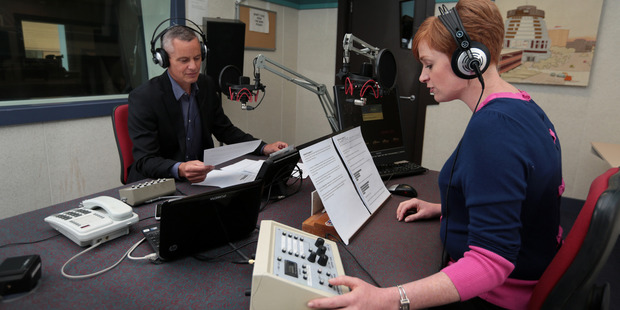 Radio New Zealand has conceded there could be redundancies as a result of restructuring plans canvassed with staff today.
Chief executive Paul Thompson met with staff and revealed a "proposal" that he said would mean changes to the upper management. The process for the restructuring was confidential to RNZ, he said.
"I would not rule out redundancies at any time but there are no wholesale redundancies planned." he told the NZ Herald.
"If the proposal progresses, there could be some impact on some individuals, but I am not in a position to talk about that now because it is very early days."
He expected the new management structure would be "well in place" in three months time.
"I'm not going to be dragging it out" he said.
The restructuring is linked to RNZ plans to develop its online arm.
"Our future is to not only be good at radio but also to excel on digital platforms as well," he said.
Asked if future decisions about staffing would be decided by management appointed under the new structure Thompson said he expected that would the case.
"But that was a long way down the path because it was only the beginnings of looking at the proposal and testing it," he said.
"But in time the managers of Radio New Zealand are going to be thinking about what needs to happen in the organisation. That is part and parcel running a media organisation now ... we are doing it in a really measured and considered way." he said.
"I was able to assure people we were talking about the shape of the senior team and not about the whole organisation and they were pleased to hear that.
I told them it ( the proposed restructuring) does not have a direct or adverse impact on the staff as whole."
Last Friday a Herald blog, quoting an anonymous source, suggested that up to 15 redundancies were possible at RNZ as part of a restructuring plan. This was vehemently denied by RNZ management including the board of directors and chairman Richard Griffin.
In a statement the RNZ board refuted the specific details "that between 12 and 15 Radio New Zealand News staff are to lose their jobs and that the job cuts were approved by the Radio New Zealand Board of Governors yesterday."
The article was retracted.