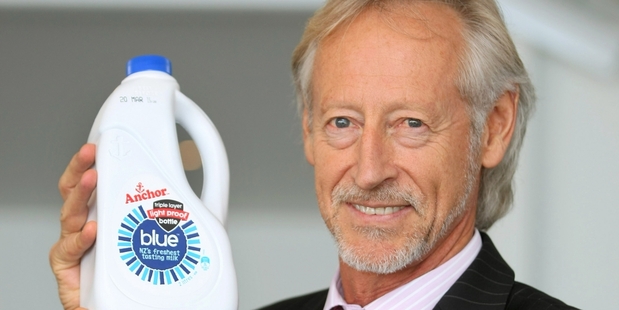 The ink is barely dry on Fonterra's milk price forecast for 2014/15 and there are already signs that it could be revised downwards after the latest GlobalDairyTrade (GDT) auction showed a sharp and unexpected slide in whole milk powder prices.
Whole milk powder (WMP) - the most important product group for New Zealand dairy farmers - fell by 8.5 per cent to US$3590 a tonne - and was mostly responsible for the GDT Price index dropping by 4.2 per cent compared with the last auction a fortnight ago.
Fonterra last month forecast a $7 a kg farmgate milk price for 2014-15, down sharply from the record price of $8.40 a kg for the 2013/14 season, in response to a string of weak auctions. The price difference between the two seasons represents a $2.3 billion decline in dairy farmer income, equating to about 1 per cent of GDP.
ASB Bank's milk price forecast is the same as Fonterra's, but the bank's rural economist Nathan Penny said the latest auction result, which showed the price effects of greater supply, added more risk of a downward revision.
"It's hard to read too much into one auction, so we are not going to revise [our forecast] at this point, but we have signalled that we are watching closely."
ASB said volumes will reach their seasonal lows in the next auction.
ANZ said its forecast of a milk price in the low to mid $7/kg range remained unchanged.
Westpac said auctions could be volatile from fortnight to fortnight but that the latest result introduced downside risk to its $7.10 forecast, which was predicated on WMP prices averaging around US$4000 a tonne.
Westpac senior currency strategist Imre Speizer said that before the latest auction, markets had factored in lower dairy product prices.
He said "last night's fall came as a genuine surprise".
Weaker dairy prices played a big part in the ANZ Commodity Price Index posting a third monthly decrease in May.
The index slipped 2.2 per cent in the month, to be 5.8 per cent below the record high posted in February, with dairy leading the falls.
ANZ said it wasn't all one-way traffic. Seven commodity prices recorded a lift in May, led by a 5 per cent increase in wool prices.
See the latest ANZ commodity price index here:
- APNZ