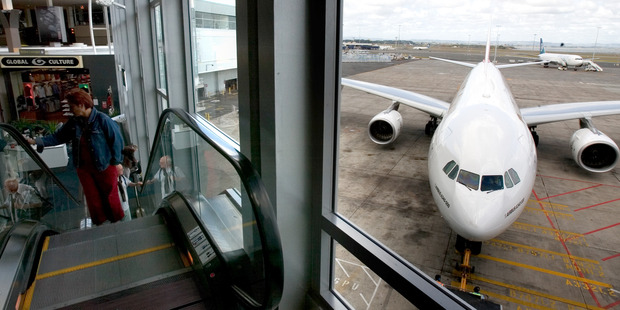 The aviation industry is awake to the threat of climate change even if politicians are not, said Auckland International Airport executive Martin Fryer.
The airport company woke up to the issue in 2005 when its board did a strategic risk review, said Fryer, the company's sustainability and environmental manager and winner of EECA's 2014 energy leadership award.
"The review looked out to 2015 and climate change was identified as a potential risk for the business. At that time aviation's contribution to climate change had been highlighted, with its potential impact on long-haul tourism and trade."
The airport decided to create a full-time sustainability management role, which Fryer stepped into in 2007 after similar jobs at Fletcher Building, Air New Zealand and Landcare Research.
Although climate change seems to have dropped off the New Zealand political radar, Fryer said that's not true of his industry.
"It has in the political sense, but there's a lot of focus on it in the aviation sector, particularly in Europe."
International airlines are the airport's key customers, ensuring it hasn't lost sight of climate change's significance for the business. That's not to say Fryer hasn't had to work at getting all parts of the company to take the sustainability message on board. That has been his biggest challenge, he said.
"Everyone talks about embedding sustainability into the way you do business but there aren't any easy wins. I think in the past 18 months, though, it has gained a lot of momentum, so it's become easier as time has gone on."
The judges of the Energy Efficiency and Conservation Authority award, which Fryer received last week, were in no doubt about his achievements.
By "taking the leadership team with him" he had helped the airport to hit its carbon dioxide reduction target two years ahead of schedule and to cut its energy bill by $1 million a year, they said, and he was "an inspiring model for other energy managers". The airport's record earned it a place on the Dow Jones sustainability index in 2012 and 2013 and it is the sole New Zealand company in the 2014 year-book compiled by sustainability investment specialist RobecoSAM.
Fryer said that shows the company's sustainability programme is getting towards international best practice. "We're up there featuring next to Frankfurt airport and global companies such as UPS and Deutsche Post."
The Herald is an editorial partner of the Energy Efficiency and Conservation Authority Awards.